Gastroenterologist - Allegheny Health Network
Erie, PA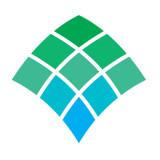 Saint Vincent Hospital
Allegheny Health Network
Key Info
Allegheny Health Network's (AHN) Division of Gastroenterology Hepatology and Nutrition is seeking committed, BC/BE and fellowship trained Gastroenterologists to join our team!
Competitive compensation package
Health, dental, PTO, paid malpractice, CME allowances and more!
Reliable support staff and opportunity for career development within a collegial environment
Interdisciplinary teams managing nationally recognized subspecialties programs, such as: Inflammatory Bowel Disease, Celiac, Functional Bowel, and a large Liver Transplant & Hepatology program
Possible academic appointment/research
Openings at Jefferson Regional Hospital, Saint Vincent Hospital, and Allegheny Valley Hospital
Nationally recognized for innovative practices and quality care, Allegheny Health Network is one of the largest healthcare systems serving Western PA, WV and Eastern OH – eight diverse hospitals, 247 health care facilities and growing! Our not-for-profit, physician-led organization is a subsidiary of Highmark Health, the second largest integrated health care delivery and financing system in the nation.
If interested, please submit CV to: Sulynn.lopez2@ahn.org
About Allegheny Health Network
Allegheny Health Network has received numerous national, regional, and local accolades for superior outcomes, quality care, and positive impacts on the communities we serve. Comprised of seven hospitals, three Health+ Wellness Pavilions and more than 200 primary and specialty care practices, the AHN team includes approximately 2,000 physicians, 17,000 employees, and 2,000 volunteers.As one of the largest healthcare systems serving Western PA, many of our hospitals are ranked #1 in the market for delivering the highest quality of care in several clinical categories according to the Quantros' CareChex® 2017 Hospital Quality Ratings.
---
Posted January 16, 2020
Covered
Not Covered