Vice Chief, Quality and Safety - Women and Infants
Fort Worth, TX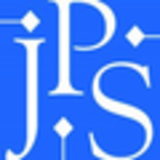 JPS Health Network
Acclaim Physician Group, Inc.
The Obstetrics and Gynecology Department at John Peter Smith Hospital is a robust multidisciplinary team of physicians and advanced practice professionals who are dedicated to meeting the complete health care needs of women in our community. We provide services and support for women at every stage of life, including but not limited to preventative health care, low and high risk prenatal/childbirth/postnatal care, menopause care, urogynecology, and gynecologic oncology evaluation and treatment.  Our physicians provide 24 hour in house inpatient hospital coverage and we deliver and average of 4, 500 babies a year.
Currently the department consists of:
10 Generalist Obstetricians and Gynecologists
1 Gynecologic Oncologist
1 Reproductive Endocrinologist
4 Maternal-Fetal Medicine specialists
1 Urogynecologist
1 Internal-Medicine Specialists
21 Advanced Practice Providers
16 OBGYN Residents
 Position Details
The Vice Chief will provide leadership necessary to execute clinical quality, performance improvement and enhance the patient experience within the Department of Women and Infants. Serves as service line champion for the department to improve clinical quality and patient satisfaction. This position is responsible for planning, organizing, management, coordination and implementation of all clinical quality improvement initiatives. The Vice Chief facilitates quality improvement teams working to improve patient satisfaction and is responsible for assuring quality and patient satisfaction/experience endeavors within the department align with Acclaim and JPS Health Network.
Requirements:
Board Certification in Obstetrics and Gynecology OR Maternal Fetal Medicine
3+ Years of leadership experience with a focus on quality in a hospital or health system of notable size and complexity.
Demonstrated ability to measure and improve quality outcomes and take appropriate business risks to achieve goals.
History of academic achievement through excellence in teaching and research.
About Acclaim Physician Group, Inc.
Acclaim is a multispecialty medical practice group comprised of over 350 providers serving Tarrant County's JPS Health Network in specialties ranging from primary care to general surgery and trauma. Our goal is to provide high quality, compassionate care for every patient, every time.
As the county hospital system, JPS has been serving the residents of Tarrant County for over 100 years. In addition to providing great care, JPS is also an urban teaching hospital with a long history of training physicians and medical students. JPS offers 18 residency and fellowship programs. With 72 resident slots, the JPS Family Medicine residency is the largest in the country.
The hospital is located in the heart of The Magnolia Village and Medical District of Fort Worth, the 17th-largest city in the U.S. and one of "America's Most Livable Communities." We have a thriving center of culture, commerce, the Historic Stockyards, remarkable museums, a vibrant and clean downtown area, Botanical Gardens and great annual events!
---
Posted January 27, 2021