Pediatric Acute Care Nurse Practitioner
Falls Church, VA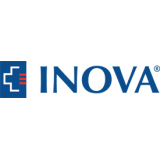 Inova Children's Hospital
Inova Medical Group
Inova Children's Hospital is seeking a Pediatric Critical Care Nurse Practitioner for our Critical Care Division to work in our PICU/CICU. The ideal candidate will function within the PICU/CICU to evaluate, diagnose and treat general PICU and CICU patients and should have a special interest in congenital heart disease.  He/she will work in collaboration with a multi-disciplinary physician and nursing team while providing consultation and education to patients and their families.
Inova Children's Hospital is a 226-bed hospital within a hospital at Inova Fairfax Medical Campus. The hospital relocated to a new building in 2016, which includes a 26 bed PICU/CICU which received the SCCM award for Best PICU Design. It is a busy ICU with cutting edge support modalities including ECMO, High Frequency Oscillation, CRRT, etc; all physician sub-specialties are represented. The Pediatric Cardiac ICU includes 8 dedicated beds with the ability to expand into the general PICU, and additional support of a 22-bed Cardiac Intermediate Care Unit. Each year the program provides medical and surgical care to hundreds of patients with the most complex congenital heart defects. The Congenital Heart Program at Inova Children's Hospital has been caring for the children of Northern Virginia and the Greater Washington Region for more than 30 years.
Requirements :
1.Master's degree in Pediatric Acute Care Nurse Practitioner studies from an accredited program
2.VA RN/APRN License
3.Pediatric Acute Care Certification
4.BLS/ACLS and PALS certification desired
5.Ability to work a flexible schedule, 12 hour shifts, days, evenings, weekends and holidays
6.Pediatric cardiac experience preferred
About Inova Medical Group
Inova Medical Group is a team of talented and experienced physicians employed by Inova, providing world-class healthcare for the Northern Virginia and greater Washington, DC metro area.
More than 400 physicians – experts in primary care medicine and adult specialties – are located throughout the region. Our physicians work together with Inova's extensive network of hospitals and outpatient facilities.
---
Posted February 18, 2021