Internal Medicine- practice less than an hour from Boston & Cape Cod
Bridgewater, MA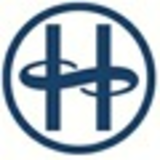 Signature Healthcare Brockton Hospital
Signature Healthcare
Key Info
Inherit a patient panel! Our team is looking for a patient driven Internal Medicine Physician that thrives on providing excellent patient care with an emphasis on safety and quality. We offer a $25,000 sign on bonus.
Practice in a beautiful small town community less than an hour from Boston, Providence and Cape Cod. Our Internal Medicine team includes 25+ Physicians providing superior patient care across 18 ambulatory practices in Southeastern Massachusetts; call is minimal 1-2 per month. The schedule is four clinical days and one administrative day.
We offer physician representation at our Board of Directors, integrated coordination with support staff, and full marketing assistance. We are a LEAN quality driven organization to provide you with an environment where a practice can grow and a physician can excel.
Excellent competitive base salary and relocation if applicable.
We offer wRVU productivity based earnings after 2 years of base salary.
403(b) Retirement Plan, deferred compensation 457(b) Plan.
Malpractice Insurance occurrence-based.
CME benefits include one week off and reimbursement up to $3,000.
5 weeks off, plus holidays for full time employees.
We are Southeastern Massachusetts' largest integrated system, including Brockton Hospital and Medical Group, one of the largest multi-specialty, multi-site physician group practices on the South Shore.
We have won numerous awards including a Top Performer on Key Quality Measures by The Joint Commission, a national hospital safety score "A" rating by The Leapfrog Group, a Top Hospital from US News & World Report, and a naming to the Harvard Pilgrim Hospital and Physician Group Honor Rolls. As well as Healthiest 100 Workplaces in America!
About Signature Healthcare
Signature Healthcare is an integrated community healthcare system that includes Signature Brockton Hospital and Signature Medical Group, which is one of the largest multi-specialty, multi-site physician group practices on the South Shore of Massachusetts. The organization includes 550 affiliated physicians and other direct care providers, 150 employed physicians and a total of 2,500 associates. Signature Healthcare is conveniently located between Boston, MA and Providence, RI.
---
Posted December 3, 2019
Covered
Not Covered