Child Abuse Pediatrician - Tufts Children's Hospital, Boston, MA
Boston, MA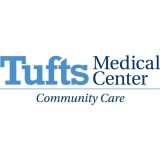 Tufts Medical Center
Tufts Medical Center
Tufts Children's Hospital is looking to add another BC/ BE Child Abuse Pediatrician to join our established multi-disciplinary team. Tufts Children's Hospital provides pediatric care within our children's hospital within a general hospital in Boston, and through a network of hospitals throughout Massachusetts. The position involves initial consultation and follow-up of suspected child maltreatment cases, education of staff and trainees at our hospital and through our network, and opportunities for advocacy and involvement in a variety of issues related to child welfare.
This is the perfect position for a physician who wants flexibility in their work. The position is flexible; about 0.5 FTE will be occupied by child protection clinical work. The person who fills this position may elect to work part-time, to join the pediatric hospitalist or pediatric primary care team, or conduct research, either in the Pediatric Department or the Center for Community-Engaged Medicine at the Tufts Clinical Translational Science Institute.
Child Abuse Pediatrics Responsibilities:
1.      Shared on-call for consultations regarding cases of suspected child abuse or neglect anywhere in our system.  We have four medical providers sharing the call schedule.  This includes telephone virtual consultations, in-person consultation at Tufts Children's Hospital, supervision of an advanced practice nurse, and court testimony as related to cases seen.
2.      Education for medical and dental students, pediatric and surgical residents, and pediatric subspecialty teams. 
Tufts Medical Center Physicians Organization is an EEO/AA employer
Interested candidates, please send your confidential CV to:
Jennifer Colon
Physician Recruiter
Tufts Medical Center Physicians Organization
Fax: 617-636-6366
Email: jcolon1@tuftsmedicalcenter.org
www.tuftsmedicalcenter.org
​
About Tufts Medical Center
At Tufts we strive to be a people focused organization where we encourage and support each physician to pursue their clinical, academic and educational interests. We provide high quality care and foster a work environment that is flexible and in-tune with the desires of a modern workforce that values work/life balance.
Join a clinically renowned system devoted to delivering high quality care at a lower cost to patients. Tufts is the principal teaching hospital for Tufts University School of Medicine. At the forefront of education, research and training for the next generation of physicians, we conduct groundbreaking basic, clinical and health policy research and are in the top 10 percent of independent institutions receiving federal research funding. Our quality initiatives consistently place us in the top 15% of all hospitals in the Vizient system.
---
Posted April 21, 2021