CMO Physician Leadership Opportunity in Albany, NY
Albany, NY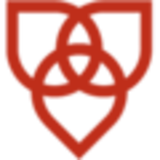 St. Peter's Hospital
St. Peter's Health Partners
Key Info
St. Peter's Health Partners (SPHP), a leading integrated regional health system, seeks a dynamic physician executive to join the organization as Chief Medical Officer, St. Peter's Health Partners Medical Associates (SPHPMA). In this key role, the CMO will provide medical leadership for SPHP's large, market leading multispecialty medical group, and serve as a key member of the SPHPMA senior leadership team. St. Peter's Health Partners Medical Associates has a total of over 800 providers and an annual operating budget of over $120 million.
The CMO is the senior physician leader for St. Peter's Health Partners Medical Associates (SPHPMA). The CMO partners closely with the SPHPMA President and SPHP executives in the implementation of SPHP's overall provider strategy. The CMO will serve as the physician leader on the SPHPMA senior leadership team, supporting SPHPMA as a key driver in SPHP's transition into a regional, fully integrated healthcare system nationally recognized for superior patient outcomes, access to care, and operational efficiency.
Experience, Knowledge, and Skills: 
A medical degree (MD or DO) with Board Certification is required.
A post-graduate businessdegree and/or healthcare degree – MBA, MMM, MHA, or MPH - is a plus. 
Licensure or eligibility for licensure in the state of New York. 
Ten or more years of post-graduate experience in clinical practice. 
Five or more years of experience in a notable medical staff or physician leadership role within a medical group or ambulatory care setting. 
Prior experience/involvement with a risk-sharing environment – managed care, clinically integrated network, or ACO is preferred. 
Possesses broad, contemporary market insight regarding the current status, trends, and outlookfor the healthcare delivery system. 
Strong contemporary knowledge of related laws, state and federal regulations, Joint Commission standards, state licensing, and relevant payor requirements relating to medicalpractice.
About St. Peter's Health Partners
St. Peter's Health Partners Medical Associates, P.C., (SPHPMA) is one of the Capital Region's largest multi-specialty physician groups with more than 350 physicians and advanced practitioners, in more than 80 practice locations. SPHPMA is a full affiliate corporation of St. Peter's Health Partners.
Our providers and staff are dedicated to bringing together the best possible care and experience for our patients. We offer patients improved coordination of care among their primary care providers, specialists, hospital and other health care providers. We work with our patients and their loved ones to provide high-quality, compassionate care and advanced treatment options in a supportive, healing environment.
Headquartered in Albany, NY, our physician group represents more than 20 specialties, including: primary care; internal medicine; pediatrics; cardiology; clinical nutrition; endocrinology; obstetrics and gynecology; hematology, medical oncology and radiation oncology; neurology; neurosurgery; pulmonary and critical care; radiology; urology; bariatric care and surgery; general, hepatobiliary, neurological, orthopedic, spinal, thoracic, and esophageal surgeries; and urgent care.
Our offices and affiliates are located in the counties of Albany, Columbia, Montgomery, Rensselaer, Saratoga, Ulster and Warren.
---
Posted August 26, 2020
Covered
Not Covered