Chief of Internal Medicine - Dallas, TX
Dallas, TX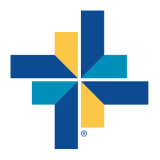 Baylor University Medical Center
Baylor Scott & White Health
Baylor University Medical Center (BUMC) in Dallas, TX, part of Baylor Scott & White Health (BSWH), the largest not-for-profit healthcare provider in the state of Texas, is seeking a transformational, visionary and collaborative leader with a strong clinical and academic foundation as the Chief of Internal Medicine.
The BUMC Chief of Internal Medicine will develop a vision for the Department of Internal Medicine through the advancement of clinical programs, education and research. He/she will guide the transformation of care delivery in all areas of internal medicine and enhance the integration of care between departments on behalf of all patients we serve, simultaneously promoting exemplary outcome performance in nationally recognized domains and under the perpetual goal of Zero Harm.
The candidate must hold these qualifications:
• Certified by the appropriate certifying board
in an internal medicine field and have at least
five years or more of academic practice and
leadership experience
• Qualified for faculty appointment in the
department at the rank of professor or associate
professor
• Experience in operational and financial
management and leadership in a hospital,
academic healthcare center or academic group
practice environment. Additional training in
management or administration is preferred.
Experience in medical staff functions is essential,
as is working knowledge of hospital operations,
quality improvement, lean processes and
strategic planning
• Knowledge of and experience developing
quality infrastructure, including development
and implementation of decision tools, clinical
protocols and guidelines, care management
programs, and outcome measurement
assessments
• Act as an advisor and advocate in the Internal
Medicine Residency program and the various
internal medicine subspecialty training program
---
Posted January 6, 2021