Partnership Opportunity- Pediatric Medical Genetics in Coastal Virginia
Norfolk, VA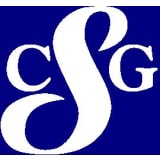 Children's Hospital of The King's Daughters
Children's Specialty Group
Join a collaborative Pediatric Medical Genetics division with Children's Specialty Group (CSG) at Children's Hospital of The King's Daughters (CHKD) in Norfolk, Virginia. We are seeking a full-time clinical geneticist interested in evaluating and treating children with genetic and metabolic disorders.
Provide care to patients at the only free standing children's hospital in Virginia and practice in an academic center as faculty at Eastern Virginia Medical School (EVMS) with all the benefits of a physician-owned private pediatric specialty group.
• Inpatient and outpatient clinic services
• Opportunity to participate in and create collaborative multidisciplinary clinics
• Active involvement in educating medical students, residents, and genetic counseling students with additional opportunity for clinical research
• Academic appointment within the Department of Pediatrics at the medical school and opportunities to engage in educational activities at all levels of training
• Dedicated team of Medical Geneticist, Genetic Counselors, Metabolic Dietitian, and other staff support that provide high quality patient care
Requirements:
· Board Certified or Board Eligible in Pediatric Medical Genetics
· Experience with treating metabolic patients
About Children's Specialty Group
Children's Specialty Group (CSG), is a physician owned, pediatric multispecialty practice based at Children's Hospital of the King's Daughters (CHKD)- the only free standing, full service children's hospital in Virginia. Our practice provides high-quality pediatric care to the communities of coastal southeastern Virginia and northeastern North Carolina. We conduct research to improve children's health and train future physicians by serving as full time faculty in the Department of Pediatrics as Eastern Virginia Medical School.
CSG and CHKD are located in the heart of Hampton Roads in Southeastern Virginia. Conveniently situated on the beaches of the Atlantic Ocean and Chesapeake Bay, the region offers countless entertainment options and safe, beautiful cities in which to live. Hampton Roads has excellent schools as well as several nationally recognized universities. With the Blue Ridge Mountains to the west, Washington DC to the north, and the Outer Banks to the south- a weekend retreat is only a few hours away!
---
Posted July 1, 2021