Need for Visionary Program Builder - Chief, Pediatric Radiology
Cleveland, OH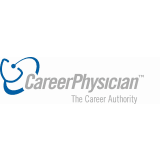 University Hospitals
CareerPhysician, LLC
The incoming Chief will have a demonstrated track record in strong, hospital based clinical leadership and quality improvement expertise with the responsibility of establishing and implementing a vision that encompasses the mission values of UH/RBC: To Heal, To Teach, To Discover. Opportunity Highlights:
The Division Chief leads collaborative efforts within Rainbow Babies & Children's Hospital (RBC) and the entire University Hospitals (UH) system to ensure that the highest quality patient care is provided as well as oversees faculty activity that includes provision of education and mentorship to Radiology Residents; research and innovation; commitment to diversity, equity, and inclusion; community outreach and advocacy; and regional/national academic collaboration and thought leadership.
The incoming Chief will have a solid line reporting structure directly to the Chair, Dept. of Radiology, and dotted line to the President of Rainbow Babies & Children's Hospital.
In addition to potential collaborations with maternal-fetal as well as contrast ultrasound, excellent opportunities to bolster pediatric MSK, body imaging, cardiac imaging, ultrasound, and nuclear medicine programs.
Serve as a key member in the planning, design, and construction of a new children's area of radiology. 
RBC is part of University Hospitals Health System (UH), a $5.5 billion regional fully integrated health system encompassing a network of 23 hospitals and over 50 outpatient health centers serving over 16 counties.  UH leadership has a clear commitment to the academic mission.  Support and infrastructure for research are available through both the UH Clinical Research Center and Case Western Reserve University School of Medicine as well as the Health Services Research Center, providing core services to support investigators and their teams to responsibly grow research and scientific innovation to improve patient care, from basic science to translational and health services research. 
​
About CareerPhysician, LLC
CareerPhysician is a nationally respected executive search and leadership consulting firm with over 20 years of unprecedented success collaborating with children's hospitals, academic medical centers and colleges of medicine. CareerPhysician has seen first-hand the indelible impact transformational physician and C-suite leaders can have on establishing productive cultures characterized by diversity, quality and wellness and yielding high-functioning teams capable of delivering strong fiscal performance and academic achievement.
Location Insights
Access to Outdoor Activities

Access to Parks

Access to Restaurants
Commute

Cost of Living

Overall
Total Population

385,282

Median Rent

$719

Median Home Value

$69,600

Median Income

$30,907
Posted May 11, 2023