Hematologist/Medical Oncologist
Meadowbrook, PA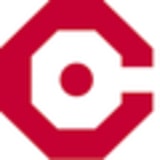 Cooper University Health Care
Cooper University Health Care
Redeemer Health is seeking a BC/BE Hematologist/Medical Oncologist to join their existing colleagues from the Camden campus of MD Anderson at Cooper Cancer Center as we build our multidisciplinary care team. This is an excellent opportunity for an emerging Hematologist/Medical Oncologist to serve the Southern New Jersey, Northeastern Philadelphia, Bucks, and Montgomery County and help develop and execute the strategic vision for MD Anderson at Cooper.
Redeemer Health is a community-based, integrated health care delivery, social service delivery, and financing system sponsored by Redeemer Ministries. In a caring and compassionate manner, we create innovative programs and services to enable people to live their lives to the fullest. Through our all-encompassing Health Care, Home Care, and Life Care services, we are here for our community through every stage of life to provide care that knows no bounds.
Throughout its long, 95-year history, Redeemer Health has been committed to helping people of every age and social station. One of the Sisters' earliest ministries was caring for the sick in their own homes – a ministry that continues to grow today through Redeemer Health Home Care and Hospice in Pennsylvania and New Jersey.
Redeemer Health in partnership with MD Anderson Cancer Center at Cooper cancer program is located at Holy Redeemer Hospital in Meadowbrook, PA. Designed with ease and comfort in mind, we have a comfortable and peaceful infusion suite overlooking our reflection garden, a private radiation treatment area, spacious exam rooms, and modern patient hospital rooms. Outfitted with the latest technology and dedicated to your comfort, we offer a comprehensive, compassionate patient experience.
---
Posted June 15, 2021