Pennsylvania Ob Hospitalists needed
Near Allentown, PA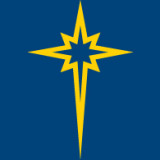 St. Luke's University Hospital - Bethlehem Campus
OBHG Management Services, LLC
Key Info
Ob Hospitalist Group partnered with St. Luke's University Hospital-Bethlehem in Pennsylvania to develop and manage a program that provides 24/7 emergent care to expectant mothers. It has been a great success. Now they are moving that program to their Allentown Campus, and we need an additional physician for this team.
As an OBHG hospitalist, you are the in-house expert whose advanced clinical skill and ability to handle any OB emergency dramatically improves patient safety and satisfaction. You will work closely with local OB/GYNs to ensure that every pregnant woman who presents to the hospital is cared for by an experienced physician, every time. If you are an obstetrician with a passion for patient care, exceptional communication skills, and a desire to shape the future of our specialty, we'd like to talk with you about joining our team.
OBHG is a clinician-centered company that provides unparalleled support and resources, and superior work/life balance. As a full-time hospitalist, you'll have the freedom to create your own schedule – with no on-call duty or office management. OB is all we do!
OBHG programs offer a variety of work options – including full time, part time, back up and travel opportunities. Looking to advance your OB career? Clinical/professional leadership positions are available at many of our locations across the United States.
Competitive compensation
CME allowance
Medical malpractice insurance with tail
About OBHG Management Services, LLC
For 10 years, Ob Hospitalist Group (OBHG) has led the nation in elevating the quality and safety of women's healthcare by providing 24/7 Board Certified physicians who deliver real-time triage and hospital-based obstetric coverage to ensure consistent, timely care for patients as well as affordable, non-competitive support for local OB/GYN physicians. Headquartered in Greenville, SC, OBHG is the original architect of the Obstetric Emergency Department (OBED) which ensures that every expectant mother presenting to the hospital receives consistent and unconditional medical care by an experienced physician. OBHG's national network includes more than 560 dedicated OB clinicians in more than 110 partner hospitals across 28 states. Learn more at www.OBHG.com.
---
Posted September 28, 2020
Covered
Not Covered