PRN Psychiatric Mental Health Nurse Practitioner Wanted for Growing Company
Near Washington, DC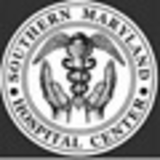 MedStar Southern Maryland Hospital Center
Mindoula Health
Key Info
Mindoula Health has an opportunity for a Rotating Psychiatric Mental Health Nurse Practitioner to join our growing team!
At Mindoula Health we are transforming the practice of psychiatry by combining the systems-based and holistic framework of our clinical practice with our innovative approach to designing, implementing, and managing psychiatry services in a variety of treatment settings for a range of populations requiring psychiatric care.
We have multiple locations throughout the greater Washington DC Metro Area!
Tasks & Responsibilities:
Serves as on-call and PRN Psychiatric Nurse Practitioner for patients during their stay.
Evaluate and treat patients within 2 hours if requested by the Emergency Department Physician or psychiatric social worker.
Return phone calls from the Emergency Department and medical floors within 30 minutes.
Perform initial assessments of patients admitted, round in-person on all inpatients, and perform all consultation requests to ER and medical floors.
Place orders and perform medication reconciliation on all patients within 1 hour of admission.
Submit charges and associated documentation to within 24 hours to allow for timely billing of professional fees.
Be available for emergency department call 24 hours a day during the assigned on-call time.
Opportunities to add additional weekday or weekend on-call coverage to schedule.
About Mindoula Health
Mindoula is a leading population health management company that scales the human connection through technology to address mind, body, and life challenges. Mindoula identifies, engages, and serves populations that might otherwise be overlooked or left behind, and delivers tech-enabled, team-based, 24/7 support across the continuum of care. Mindoula's adaptive data science approach, multi-platform stack, virtual collaborative Care Program, and virtual + in-person care extension solutions enable its enterprise partners to achieve improved outcomes and significantly reduce costs by integrating behavioral, medical, and social determinants of health. Headquartered in Silver Spring, Maryland, Mindoula currently operates in Maryland, Virginia, the District of Columbia, Nevada, Louisiana, New Jersey, Michigan, Florida, Texas, Georgia, Pennsylvania, Mississippi, Missouri, West Virginia, and California with national expansion plans to meet the growing need for integrated whole-person care.
With the recognition we received for being the fastest-growing private company in Maryland (http://bit.ly/MSNMindoula) as well as the 2018 Inc. 5000 36th fastest-growing private company in the US (https://www.inc.com/inc5000/list/2018), our company's future is bright. However, Mindoula's success in achieving our mission of transforming behavioral healthcare in the US and around the world depends upon our ability to find, recruit, and retain super-talented professionals like yourself!
A range of practice opportunities are available to you: from inpatient treatment at one of our community hospitals, to outpatient treatment at one of our three outpatient clinics, to aging-related and telepsychiatry services powered by the Mindoula telehealth platform. There are opportunities to trail blaze in the areas of collaborative care, readmissions reduction, and behavioral health population management, and to be part of a patient-centered revolution in behavioral healthcare.
Mindoula Health is committed to the principles of equal employment. We are committed to complying with all federal, state, and local laws providing equal employment opportunities, and all other employment laws and regulations. It is our intent to maintain a work environment that is free of harassment, discrimination, or retaliation.
---
Posted September 18, 2020
Covered
Not Covered