Hospitalist-Health Alliance Hudson Valley, Kingston, New York
Kingston, NY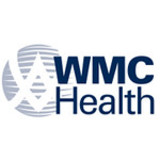 Health Alliance Hospital - Broadway Campus
WMC Health Network
Key Info
Health Alliance Hudson Valley, part of the WMCHealth Network, is seeking an inpatient attending Hospitalist. This position provides inpatient hospital services, while collaborating with the emergency department, nurse practitioners, and physician assistants to perform admissions, transfers, medical assessments, diagnostic services, and therapeutic services.
The candidate we seek must be board certified or eligible in internal medicine and have or be able to obtain a New York State license.  In addition, candidates should have a track record of strong clinical and academic accomplishments.  Candidates with leadership experience in quality, patient safety, and operations are strongly encouraged to apply.  This is a hospital-based position with comprehensive benefits, including malpractice.
Company and Community Information
Health Alliance of the Hudson Valley operates a 315-bed healthcare system comprising HealthAlliance Hospital: Mary's Avenue Campus and HealthAlliance Hospital: Broadway Campus in Kingston, NY, and Margaretville Hospital in Margaretville, NY. It also operates Mountainside Residential Care Center, an 82-bed facility in Margaretville. As Ulster County's largest employer, HealthAlliance is committed to attracting the best-qualified medical and support staff; providing outstanding, responsive, coordinated, compassionate patient- and family-centered care; excelling in clinical outcomes and patient experiences; and ensuring patient rights, privacy and respect are honored at all times, while improving the overall health and well-being of the diverse communities it serves. For more information, visit hahv.org.    
Westchester Medical Center Advanced Physician Services is an Equal Opportunity Employer
About WMC Health Network
The Westchester Medical Center Health Network (WMCHealth) is a 1,700-bed healthcare system headquartered in Valhalla, New York, with 10 hospitals on eight campuses spanning 6,200 square miles of the Hudson Valley. WMCHealth employs more than 12,000 people and has nearly 3,000 attending physicians. From Level 1, Level 2 and Pediatric Trauma Centers, the region's only acute care children's hospital, an academic medical center, several community hospitals, dozens of specialized institutes and centers, skilled nursing, assisted living facilities, homecare services and one of the largest mental health systems in New York State, today WMCHealth is the pre-eminent provider of integrated healthcare in the Hudson Valley.
---
Posted July 30, 2020
Covered
Not Covered