Penn State Health Women's Health Opportunity
Reading, PA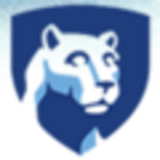 Penn State Health St. Joseph
Penn State Health
Key Info
Penn State Health is seeking a BC/BE General Obstetrician & Gynecologist to join an existing medical practice in Berks County, PA. This is a great opportunity to join a growing team of Women's Health Physicians and Advanced Practice Providers. Enjoy a well-balanced combination of outpatient consultation, prenatal care and preventative care, operating room exposure, labor and delivery coverage.
Requirements
M.D., DO, or M.D./Ph.D. or equivalent degree
Candidates must be BC/BE in Obstetrics and Gynecology
Eligible for medical licensure in the State of Pennsylvania
About Us
Penn State Health is multi-hospital health system serving patients and communities across 29 counties in Pennsylvania and employing more than 14,000 people system-wide.
The system includes Penn State Health Milton S. Hershey Medical Center, Penn State Children's Hospital, and Penn State Cancer Institute based in Hershey, Pa.; Penn State Health St. Joseph Medical Center in Reading, Pa., and more than 2,000 physicians and direct care providers at more than 100 medical office locations.
Penn State Health shares an integrated strategic plan and operations with Penn State College of Medicine, the University's medical school. With campuses in State College and Hershey, Pa., the College of Medicine boasts a portfolio of more than $90 million in funded research and more than 1,700 students and trainees in medicine, nursing, other health professions and biomedical research.
​
Penn State Health is committed to affirmative action, equal opportunity and the diversity of its workforce. Equal Opportunity Employer – Minorities/Women/Protected Veterans/Disabled
About Penn State Health
Located in Central Pennsylvania, the Penn State Health system offers inviting and safe communities to live, work, play, and learn. The surrounding neighborhoods boast a reasonable cost of living whether you prefer a more suburban setting or thriving city rich in theater, arts, and culture. The area is rich in history and offers all the beautiful inspiration of the four seasons. You'll discover numerous opportunities for day trips, local adventures, outdoor and indoor activities. We're conveniently located within a short distance to major cities such as Philadelphia, Pittsburgh, NYC, Baltimore, and Washington DC. Nearby airports and Amtrak stations along with close proximity to major interstates make living in Central Pennsylvania convenient and fulfilling from both professional and personal perspectives.
---
Posted September 9, 2020
Covered
Not Covered