Critical Care Opportunities with Academic Affiliated Hospital in Southern California | 2 Miles from the Pacific Ocean
Near Los Angeles, CA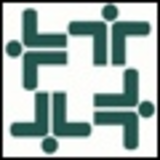 Torrance Memorial Medical Center
Torrance Memorial Health System
Key Info
Torrance Memorial Medical Center is a world-class hospital located in a cultural hub of Southern California/Los Angeles.   We are seeking skilled, experienced and passionate critical care physicians to join our team.  This is an opportunity to join a collegial group of physicians who are dedicated to Intensive Care Medicine.
Opportunity Highlights:
An enjoyable work environment with high physician satisfaction.
The hospitalist team admits patients and there is a separate RRT/Code blue team who work independently from the ICU. 
Excellent subspecialty and anesthesia support. 
Our Intensive care physicians provide specialized, comprehensive care, focusing on improving quality, and patient satisfaction. 
Qualifications:
Must be BC/BE in Critical Care (Internal Medicine, Emergency Medicine, Anesthesia or Surgery) or Pulmonary / Critical Care Medicine. 
Per Diem Pool - Night shifts available.
Locum Tenens - Night shifts available.
Full-time Nocturnist Intensivist – Flexible night shifts; generous benefits, which includes health, dental, life, disability, malpractice coverage, CME, CTO and more
Torrance Memorial is a Top Hospital in US News and World Report and Newsweek and became affiliated with Cedar-Sinai in 2019. Torrance Memorial Health System is a not-for-profit integrated delivery system. Torrance Memorial was built on the principle of improving the health of our community by offering the most current and effective medical technologies rendered in a compassionate, caring manner. 
 The South Bay location offers a wonderful quality of life, with family-friendly neighborhoods, excellent schools, and great weather- No bad days!  
About Torrance Memorial Health System
At the Torrance Memorial Physician Network, our physicians are dedicated to providing the highest quality care for every patient, with hours and locations that are convenient and accessible. Patient satisfaction is a priority. We value our relationship with each patient, seeing ourselves as a partner in health care for patients and their families. Our offices are equipped with the latest technology, including a new, state-of-the-art electronic medical record system and a patient portal providing direct and confidential access to all our patients personal medical information.
---
Posted December 7, 2020
Covered
Not Covered