Psychiatric Mental Health Nurse Practitioner in Beautiful Northern Colorado
Colorado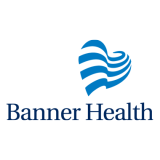 North Colorado Medical Center
Banner Health
Join the growing team of Advanced Practice Providers with Banner Health in Northern Colorado!
Banner Health, a Top 5 Large Health System and one of the country's premier non-profit health care networks is expanding its Behavioral Health team in Northern Colorado. Banner Health is recognized for its leadership and dedication to the communities we serve.
Excellent opportunity for a dynamic Nurse Practitioner with Psychiatric experience to join our highly trained team of Behavioral Health Professionals.  Our NP will provide psychiatric evaluation and medicine management to adult and teen patients. This position will be based in the Front Range including travel to Johnstown, West Greeley and Windsor clinic locations.  Qualified candidate will be passionate about making a difference in patient lives, development and growth of our Behavioral Health program.
Experience in a Psychiatric Behavioral Health setting preferred
PMHNP certification required
DEA and prescriptive authority
M-F | 8-5 
Call (telephone): 1 week every 3 months; 2nd call every 3 weeks (medication based)
Banner Health offers competitive salary and recruitment incentives, along with an industry leading benefits package that provides security for you and your family, including: • Comprehensive medical, dental, vision and pharmacy plans  • Paid time off plans • Eligible for benefits coverage within 30 days • Financial savings resources • Career advancement and optimal work/life balance • Employee Discounts
PLEASE SUBMIT YOUR CV FOR IMMEDIATE CONSIDERATION
About Banner Health
You want to help lead change in the health care field – rather than just react to it. You want to spend your time doing what you do best – caring for patients. You belong at Banner Medical Group (BMG) and Banner – University Medicine Group (BUMG).As Banner Health's employed physician group with more than 1,300 physicians and advanced practitioners across more than 65 specialties, BMG, is transforming the delivery of care. This transformation can most clearly be seen in our Patient-Centered Medical Home (PCMH) implementation. Through PCMH, we're organizing care around patients, working in teams and coordinating and tracking care over time. The end result is the highest quality and most efficient delivery of patient care.For physicians working in their own practices, we have two different paths to lead you to a colorful career with Banner Health.We also offer faculty positions at Banner – University Medicine Center in partnership with the University of Arizona.
---
Posted January 15, 2021