Blood & Marrow Transplantation (BMT) - Faculty - Hematology/Oncology
Camden, NJ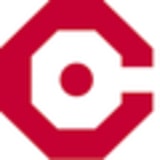 Cooper University Health Care
Cooper University Health Care
Cooper University Health Care is seeking a full time BE/BC Hematologist-Oncologist to join the blood and marrow transplantation (BMT) service at MD Anderson Cancer Center at Cooper in Camden, New Jersey.
The ideal candidate
Would have completed a fellowship in autologous and allogeneic transplantation,
Have exposure to cellular therapy.
Our program features a multidisciplinary cancer program anchored by the Cooper University Hospital, a tertiary academic health care center. The BMT service is a newly established program that will work in close partnership with the Director of BMT.
This is an excellent opportunity for an emerging transplanter to serve the South Jersey community and help develop and execute the strategic vision for MD Anderson Cancer Center at Cooper's expansion of its Hematologic Malignancy Program. MD Anderson Cancer center at cooper is the only adult blood and bone marrow transplant program in southern New Jersey.
Applicants for this position should be eligible for appointment at the Instructor or Assistant Professor level.
---
Posted June 15, 2021