Pediatric Urology Division Chief Opportunity with Phoenix Children's Hospital
Phoenix, AZ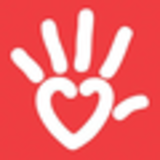 Phoenix Children's Hospital
Phoenix Children's Hospital
Key Info
Phoenix Children's Hospital Division of Pediatric Urology is seeking a Division Chief to lead one of the largest urology practices in the southwest.
The ideal candidate will have:
MD/DO
Board certified in Urology
Board certified in Pediatric Urology
Previous leadership experience in running a division or program with the successful development of clinical education and/or research programs
Academic and/or leadership accomplishments that would qualify the candidate for Associate Professor or higher level at most US medical schools
Current Arizona license to practice medicine or the ability to obtain one prior to start date.
Opportunity Highlights:
The group includes five board certified physicians, two physician assistants and one nurse practitioner who manages the Enuresis center.
We currently cover five satellite clinics. Our outpatient clinics offer ultrasound, Urodynamics and neonatal circumcisions.
Robotic cases are done in an adult hospital with the state of the art Da Vinci.
We serve a diverse patient population that require care for a wide spectrum of common complex urologic patients. We participate in specialized clinics like gender anomalies, stone, spina bifida and transition clinic.
We are the pediatric urology teaching program for the residency in urology of the Mayo Clinic and urology residency of Creighton University.
The division has been recognized by US News & World Report best Urology program the last eight years.
Academic appointments are available from the University of Arizona, Mayo Clinic and Creighton University.
Phoenix Children's Hospital is Arizona's only children's hospital recognized by U.S. News & World Report's Best Children's Hospitals. Phoenix Children's provides world-class inpatient, outpatient, trauma, emergency and urgent care to children and families in Arizona and throughout the Southwest. Phoenix Children's is poised for continued growth in quality patient care, research and medical education.
​
About Phoenix Children's Hospital
Phoenix Children's is Arizona's premier hospital for family-centered, pediatric care for patients with complex medical needs. We're proud of the broad and deep experience our expert team of physicians and staff brings across more than 75 pediatric subspecialties — experience you won't find anyplace else in Arizona. With a medical staff of nearly 1,000 specialists, Phoenix Children's is one of the largest pediatric healthcare systems in the country, and the most comprehensive children's care facility in the state. We provide inpatient, outpatient, trauma and emergency care. Phoenix Children's is thrilled to once again be named a "Best Children's Hospital" by U.S. News & World Report. Recognition on the 2018–2019 list marks the 8th year Phoenix Children's has earned this prestigious ranking. We are the only pediatric hospital in Arizona to make this list, and each year it's an honor to have the hard work of our staff and stakeholders recognized. Each of the following Phoenix Children's departments earned recognition among the top 50 pediatric facilities in the country. -Cancer, #20, represented by Center for Cancer and Blood Disorders at Phoenix Children's-Cardiology and Heart Surgery, #9, represented by Phoenix Children's Heart Center-Diabetes and Endocrinology, #35-Gastroenterology and GI Surgery, #26-Neonatology, #34-Nephrology, #23-Neurology and Neurosurgery, #28, represented by Barrow Neurological Institute at Phoenix Children's-Orthopedics, #24-Pulmonology, #39-Urology, #28
---
Posted July 31, 2020
Covered
Not Covered