Orthopedic Surgery - Sports Medicine Physician
Spokane, WA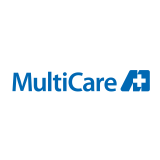 MultiCare Deaconess Hospital
MultiCare Health System
Key Info
MultiCare Rockwood Clinic is seeking a BE/BC Orthopedic Surgery - Sports Medicine fellowship trained physician to join our well-established, collegial group of physicians. Our multidisciplinary musculoskeletal model encompasses physical therapy, occupational therapy, sports medicine, physiatry, neurology and primary care. Rockwood Clinic is a progressive, physician-managed and expanding multi-specialty clinic. Established in 1930, we've grown to over 350+ providers with expertise in over 35 specialty areas and services in 50+ locations. We are one of the region's largest outpatient clinical and regional referral center.
What we have to offer:
Competitive compensation package with sign on and relocation bonuses.
Substantial benefits: medical, dental, vision, life, annual leave, CME, retirement, and malpractice (with tail).
Full Time Sports Medicine practice with a favorable call schedule.
One of the region's largest outpatient clinical and regional referral centers.
What you will need:
Board certified/eligible in Orthopedics at time of employment.
Orthopedic Surgery Sports Medicine Fellowship.
Licensed in the state of WA by the time of employment.
DEA, NPI & prescriptive authority.
Current BLS for Healthcare Providers certification by the American Heart Association.
Why MultiCare:
Washington's largest community-based, locally governed, not-for-profit health system.
"Most Wired" healthcare system 10 years in a row. Named to Forbes "America's Best Employers".
Live in a PNW locale that offers breathtaking forest, mountain, and water views.
Easy drive or flight to Idaho, Montana, Seattle, Portland, SeaTac Airport, and Victoria, BC by way of ferry.
Who you can contact:
Mandee Romero at maromero@multicare.org or by phone at 253-222-6880.
About MultiCare Health System
At MultiCare, we've been caring for our community for well over a century, since the founding of Tacoma's first hospital. And today, we are the largest not-for-profit, community-based, locally governed health system in the state of Washington. With more than 18,000 team members, including employees, providers and volunteers, we work together to support the health and wellness of the communities we serve.
---
Posted December 30, 2020
Covered
Not Covered