Primary Care Opportunity in Medford, MA - Mass General Brigham Community Physicians
Medford, MA
Job Highlights
High Income Potential
Not for Profit Employer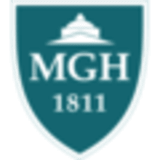 Massachusetts General Hospital
Partners Community Physicians Organization
Mass General Brigham (MGB) Community Physicians continues to expand and is seeking top quality, BC/BE Internal Medicine and Family Medicine physicians to join our outpatient practices in Medford, MA. Part-time and Full-time opportunities are available.
Mass General Brigham Community Physicians is a fully-integrated community-based health care organization, committed to providing the highest quality and most comprehensive care. Our team of physicians, advanced practitioners, nurses, medical assistants, site managers, and non-clinical staff, are dedicated to creating the most efficient and pleasant experiences for our patients.
Our clinicians enjoy:
Competitive and Transparent Compensation Plans
Comprehensive Benefits Packages
Dedicated, Office-Based Behavioral Health Support
1:1 Support Staff
Fully-Integrated EPIC platform
Streamlined Access to the Expansive Mass General Brigham Network, including Brigham and Women's Hospital and Massachusetts General Hospital
Manageable panel sizes
If you are interested this opportunity or would like more details, please send your CV and contact information to Christina Johnson, Physician Recruitment at Cjohnson76@pcpo.partners.org.
---
Posted June 24, 2021