Expanding Cardiac Team with Rochester Regional Health - Sign on Bonus & Relocation Package
Rochester, NY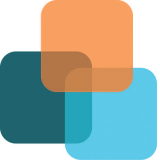 Rochester General Hospital
Rochester Regional Health
Key Info
YOU are the future of patient-focused Non-Invasive Cardiology. With our new models of care, treatments and other innovative technologies, we empower advancement within you. Join our culture of constant improvement and enjoy:
Sign-on and performance bonuses
Generous relocation package
A 50/50 inpatient/outpatient practice + dedicated testing time
STATUS: Full Time
LOCATION: Rochester General Hospital
DEPARTMENT: The Sands-Constellation Heart Institute
DEPARTMENT SCOPE
Award Winning Sands-Constellation Heart Institute recognized 9 times as National Top 100 Hospital by Thomas Reuters
We have over 40 cardiologists covering 2 main hospitals + several small community hospitals and a network of regional offices
Full range of cardiac services including cath/PCI, EP, CT surgery, structural heart program, women's heart program, cardiac rehab, advanced imaging, and heart failure/LVAD program
Built-in referral network with 5 hospitals and 160+ outpatient locations.
POSITION SCOPE
Join Rochester General's 15-doc team and build up your own patient panel with our marketing department by your side
Clinical research opportunities available at both locations
Academic and teaching opportunities available within our Cardiology fellowship program and 2 internal medicine residency programs
PERKS
Salary guarantee
Fully covered malpractice + tail coverage
Defined Benefit Pension Plan
Multiple health insurance plans
Fully covered relocation services!
About Rochester Regional Health
Rochester Regional Health is an integrated health services organization serving the people of Western New York, the Finger Lakes and beyond. The system provides care from 150 locations, including five hospitals; more than 100 primary and specialty practices, rehabilitation centers and ambulatory campuses; innovative senior services, facilities and independent housing; a wide range of behavioral health services; and ACM Medical Laboratory, a global leader in patient and clinical trials. The Rochester region's suburbs feature excellent public and private schools, and a variety of housing options. The Rochester region offers diverse cultural and recreational opportunities year-round, including the Rochester Philharmonic Orchestra, GeVa Theater Center, Rochester International Jazz Festival, as well as easy access to Manhattan, Boston, Washington, DC and Philadelphia, the Adirondacks and the Finger Lakes. Rochester Regional Health is an Equal Opportunity / Affirmative Action Employer. Minority/Female/Disability/Veteran
---
Posted October 9, 2019
Covered
Not Covered