SRAlab Attending Physician - Chicago/South Suburban Alliance Partner
Chicago, IL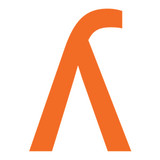 Shirley Ryan AbilityLab
Shirley Ryan AbilityLab
Key Info
We have an exceptional opportunity for an experienced Physiatrist to join Shirley Ryan AbilityLab (SRAlab), supporting the rehabilitation programs at our alliance partner University of Chicago/UC Ingalls Hospitals.
The position offers an exciting opportunity to join a team of rehabilitation professionals in program growth, development and service expansion, with full support of the administrative teams at SRAlab. The Physiatrsit will be provided the opportunity to develop a robust physician practice that includes both inpatient, outpatient and consult services.
As an SRAlab Physiatrist, providing coverage for UC programs located in Hyde Park and Harvey, IL, this position also offers all the advantages of belonging to a world renowned academic rehabilitation hospital and a dynamic, community hospital.
Desired Skills and Experience
The qualified candidate must be board certified or board eligible in Physical Medicine and Rehabilitation. SRAlab offers competitive compensation and benefits.
Knowledge, Skills & Abilities Required
Licensed to practice medicine. Successful completion of a residency program in physical medicine and rehabilitation and is Board certified. Has experience in physical medicine and rehabilitation beyond residency.
Shirley Ryan AbilityLab is an equal opportunity/affirmative action employer. All qualified applicants will receive consideration for employment without regard to sex, gender identity, sexual orientation, race, color, religion, national origin, disability, protected Veteran status, age, or any other characteristic protected by law.
About Shirley Ryan AbilityLab
On March 25, 2017 the Rehabilitation Institute of Chicago became the Shirley Ryan AbilityLab. More than just a change of address, this shift enables our continued mission to be the global source of science-driven breakthroughs in Human Ability.
Where Care...
Recognized as #1 in rehabilitation since 1991. AbilityLab introduces its revolutionary care through 5 Innovation Centers - state-of-the-art hospital facilities and equipment for exceptional patient care provided by the best medical and nursing support.
...Meets Science
In our 5 Ability Labs, MDs & PhDs share space so medicine and science "cross-pollinate" constantly. Breakthroughs occur faster: fiber optics + biomedicine = muscle discoveries. Stem cells, interactive software, robots, autonomous wheelchairs, virtual reality treadmills, bionic limbs…
Innovation is in our DNA
The spirit of innovation and trailblazing is in our DNA. Since 1953, we've been a pioneer and leader in treating the most difficult and complex conditions. Because we're the world's destination for the most challenging cases, we're able to advance and share knowledge and expertise continuously.
---
Posted June 5, 2020
Covered
Not Covered