Interventional Radiologist- Tufts in Boston, MA
Boston, MA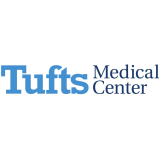 Tufts Medical Center
Tufts Medical Center
Key Info
Tufts Medical Center, Department of Radiology, is seeking an Interventional Radiologist to join a three-person group. Tufts has a vibrant practice in dialysis access care, interventional oncology, percutaneous drainage and biopsy, tumor ablation, and trauma angiography. Interventional Radiology operates an active clinical practice and employs a PA to run the clinic.  IRs rotate through the diagnostic radiology approximately 20% of the time.
​
As an active part of the CardioVascular Center at Tufts Medical Center, the Interventional Radiology Division has a strong relationship with Vascular Surgery, Cardiology, and Cardiothoracic Surgery. We maintain a peripheral arterial practice, are active in central venous occlusion reconstructions, and insert and remove IVC filters. We are active participants in aortic aneurysm treatment, both in the planning and in the insertion of thoracic and abdominal aortic endografts and continue to participate in peripheral arterial interventions. As part of the integration of the Cardiovascular Center, Interventional Radiology is involved with education of Vascular Surgical fellows.
​
The Department of Radiology has a 21-person diagnostic radiology residency so a strong interest in teaching is a must. There is an active ESIR program with residents rotating through Intensive Care and Vascular Surgery.
​
We offer competitive compensation with a comprehensive benefits package to include a generous employer retirement plan contribution.
About Tufts Medical Center
Join a clinically renowned system devoted to delivering high quality care at a lower cost to patients. We are the principal teaching hospital for Tufts University School of Medicine. At the forefront of education, research and training for the next generation of physicians, we conduct groundbreaking basic, clinical and health policy research and are in the top 10 percent of independent institutions receiving federal research funding. Our quality initiatives consistently place us in the top 15% of all hospitals in the Vizient system.
Tufts Medical Center Physicians Organization supports, inspires and empowers our diverse physician membership to provide innovative and collaborative world-class, patient-centered health care by creating an environment for transformative education, training and research.
---
Posted September 17, 2020
Covered
Not Covered