Rainbow Babies & Children's Hospital Division Chief of Pediatric Cardiology
Cleveland, OH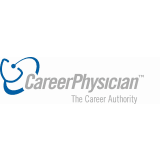 UH Rainbow Babies and Childrens Hospital
CareerPhysician, LLC
Opportunity Highlights:
Currently, the Division of Pediatric Cardiology and the UH/RBC Heart Center has 21 faculty members (13 cardiologists, three anesthesiologists, four cardiac intensivists, and one congenital heart surgeon), nurses and nurse practitioners, and fellowship trainees dedicated to serve the patients of Northeast Ohio.
Services provided include comprehensive surgical program for children and adults with congenital heart disease, state-of-the-art interventional and EP therapeutics, an adult congenital heart team, dedicated cardiac imaging, cardiac anesthesia, and cardiac intensive care.
The Heart Center has a dedicated cardiac step-down unit, a new hybrid catheterization and surgical suite within a long-established children's hospital along with a network of community and regionally based outpatient services.
The UH/RBC Heart Center is an internationally recognized program partner with the Nationwide Children's Hospital Heart Center in Columbus, collectively forming The Congenital Heart Collaborative (TCHC). This partnership joins resources in providing the most comprehensive highest quality care on both campuses. TCHC is a dedicated service line with a common executive administration and functions as one program on two campuses with the commitment to expand access to high-quality comprehensive cardiac care regardless of patient age to the communities we serve while equally embracing a scholarly and educational mission. TCHC provides excellent cardiothoracic surgical, cardiac interventional, electrophysiologic, and non-invasive services. An example of the success of our partnership is our fetal cardiac interventional service comprised of members from both campuses and based at UH/RBC.
Recognized as the top ranked children's hospital in northern Ohio, UH/RBC is a 244-bed, Level 1 Pediatric Trauma Center and principal referral center for Ohio and the region.
Academic affiliation with Case Western Reserve University School of Medicine.
About CareerPhysician, LLC
CareerPhysician is a nationally respected executive search and leadership consulting firm with over 20 years of unprecedented success collaborating with children's hospitals, academic medical centers and colleges of medicine. CareerPhysician has seen first-hand the indelible impact transformational physician and C-suite leaders can have on establishing productive cultures characterized by diversity, quality and wellness and yielding high-functioning teams capable of delivering strong fiscal performance and academic achievement.
---
Posted February 22, 2021