Adult or Geri Inpatient Psychiatry Close to Boston
Near Melrose, MA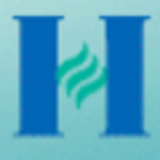 MelroseWakefield Healthcare
Tufts Medical Center Community Care
Key Info
We are one of the longest-running psychiatry programs in Massachusetts.
Inpatient Psychiatry Highlights:
Full-time position in our 22-bed general adult inpatient psychiatry unit at Melrose-Wakefield Hospital - OR - 34-bed geriatric inpatient unit at Lawrence Memorial Hospital in Medford
We offer the benefits of a large provider network while maintaining the intimacy and personal satisfaction of a small practice environment
Located near Boston
The team includes the patient, psychiatrist, nurse, social worker and counselors who work collaboratively in developing a comprehensive treatment plan.
Our Services
Comprehensive psychiatric assessment
Medication evaluation, management, and education
Individual, group, and family treatment
Patient and caregiver education
Crisis stabilization
ECT
Case management and discharge planning
Benefits of joining our team:
Competitive compensation package
8 weeks of paid time off for full-time positions
Full malpractice coverage from the day you start, including tail coverage
Physician mentoring and commitment to practice support
Fully integrated EMR
Focus on quality, panel size and coordination of care, not just productivity
Access to two highly regarded hospitals that provide 24/7 hospitalist coverage
Clinical partner of Tufts Medical Center
About Tufts Medical Center Community Care
Join Tufts Medical Center Community Care (formerly Hallmark Health Medical Associates) – and our more than 90 providers offering primary care and specialty services. As a proud member of Wellforce, we elevate the value of health care for patients – at the intersection of quality, cost, and service – by delivering robust support for our physicians. We want you to have everything you need to excel and grow. That's why we offer a comprehensive onboarding program, supportive administrative services, flexible scheduling, and more. We emphasize work/life balance for all providers and employees, because quality of life is critical to delivering quality care.
Tufts MC Community Care is affiliated with MelroseWakefield Hospital and Lawrence Memorial Hospital of Medford, with access to specialists at Tufts Medical Center and Floating Hospital for Children for highly specialized care.
---
Posted October 9, 2019
Covered
Not Covered