Acute Care Nurse Practitioner - Electrophysiology
Mount Vernon, VA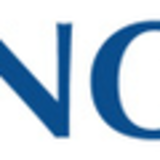 Inova Mount Vernon Hospital
Inova Medical Group
Key Info
Performs high-quality clinical practices and effective patient management, under physician supervision, in accordance with state regulations, including primary and secondary specialty care in clinical and/or surgical practice settings.  Demonstrates technical expertise by assisting physician with diagnostic and therapeutic procedures. Patient care duties may include education and research. Prescribes medications in accordance with state guidelines.  Demonstrates teamwork by communicating effectively and working cooperatively with all members of the health care team. Displays respect for and appreciation for the contribution from all team members in order to foster positive working relationships.  Participates in Quality/Best Practice initiatives by utilizing standards and guidelines for cost-effective care delivery in order to continuously improve patient care and enhance outcomes.
Position duties and responsibilities: -Evaluation and management of patients with cardiac arrhythmias/patients on anti-arrhythmic medications. -Routine in person and remote monitoring of CIED's to include pacemakers, defibrillators and implantable loop recorders. -Pre-operative H&P's -Coagulation management of patients on warfarin. -Post-operative management. -Evaluation of general cardiology diseases
About Inova Medical Group
Inova Medical Group is a team of talented and experienced physicians employed by Inova, providing world-class healthcare for the Northern Virginia and greater Washington, DC metro area.
More than 400 physicians – experts in primary care medicine and adult specialties – are located throughout the region. Our physicians work together with Inova's extensive network of hospitals and outpatient facilities.
---
Posted September 15, 2020
Covered
Not Covered