Thoracic Surgeon supporting Large Health System with access to most up to date minimally invasive and robotic platforms
Near Falls Church, VA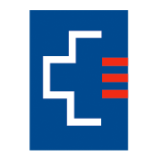 Inova Fairfax Hospital
Inova Medical Group
The thoracic surgery program of the INOVA system is seeking a BC/BE thoracic surgeon to join our team. The thoracic surgery program currently consists of two highly experienced thoracic surgeons, two extremely proficient interventional pulmonologists, 3 advanced practice providers and a team of general surgery residents. The scope of practice in our program spans all aspects of general thoracic surgery excluding lung transplant. Our team provides excellent and experienced mentorship as well as an environment of support that truly embodies the mindset of "the success of the junior members of the team equals success for all"
Our program goals over the next five years are to make INOVA a destination center for complex thoracic surgical problems and to establish the program as a leader of innovation in the field of thoracic surgery. Several unique attributes to our program that will allow us to accomplish this.
-An administration that is nimble, has significant resources, and has a unified mission of partnering with our team to realize our goals.
-A thoracic surgery program that encompasses both surgery and interventional pulmonary components. A seamless partnership which utilizes all robotic platforms is the perfect environment to incubate technology advances within our field.
-Ability to partner with our industry colleagues in an ethical, efficient, and productive way so as to advance the field of thoracic interventions.
-The Schar cancer center, a robustly endowed all-inclusive cancer center that provides an environment for state- of- the-art multidisciplinary care. The space is modern with significant room to expand, in a populous metropolitan areas.
-Clinical research infrastructure allows for development of robust local institutional protocols as well as analysis of nationally supported databases.
We as a team will also be developing thoracic surgery at both the flagship Fairfax Medical Campus as well as a 320 bed state of the art facility in Loudoun County.
About Inova Medical Group
Inova Medical Group is a team of talented and experienced physicians employed by Inova, providing world-class healthcare for the Northern Virginia and greater Washington, DC metro area.
More than 400 physicians – experts in primary care medicine and adult specialties – are located throughout the region. Our physicians work together with Inova's extensive network of hospitals and outpatient facilities.
---
Posted March 23, 2021