Board Certified, Director of GME Education Department of Otolaryngology – Head & Neck Surgery Worcester, MA
Worcester, MA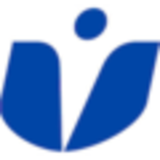 UMass Memorial Medical Center
UMass Memorial Medical Group
Key Info
UMass Memorial Medical Center, the clinical partner of the University of Massachusetts Medical School in Worcester, MA, is seeking a Board Certified Otolaryngologist to serve as the Director of GME Education with a minimum of 3 years of clinical practice in the specialty post-residency/fellowship, a minimum of 1 year of experience as an associate program director of an ACGME accredited Otolaryngology program or 3 years of participation as an active faculty member of an ACGME accredited Otolaryngology program, and evidence of periodic updates of knowledge and skills to discharge the roles and responsibilites for teaching, supervision, and formal evaluation of residents. The appropriate candidate must have a proven ability to develop and enhance the educational program for UMMS medical students, as well as playing a vital role in the development of a new residency program as directed by the Department Chair.
UMass Memorial Health Care is the largest healthcare system in Central Massachusetts. As the clinical partner of UMass Medical School, you will have access to the latest technology, research and clinical trials. Come join an established group of eight physicians in a busy tertiary care referral center. We are looking for ideal candidates with energy, desire, and drive to ramp up their careers and help expand our scope and presence. There are ample opportunities for clinical and basic science investigation and research. An academic appointment commensurate with education and training is offered.
Come join the Best Place to Give Care, the Best Place to Get Care, and the best place for YOU!
Interested applicants should submit a letter of interest and curriculum vitae addressed to:
Daniel Kim, MD, FACS
Chairman and Professor
Department of Otolaryngology - Head and Neck Surgery
UMass Memorial Medical Center
c/o Adriana Dietlin, In-House Physician Recruiter
Department of Human Resources
Email: Adriana.Dietlin@umassmemorial.org
About UMass Memorial Medical Group
UMass Memorial Medical Group is one of the largest multispecialty group medical practices on the East Coast. With more than 1,100 members, our Medical Group is a dynamic, collaborative team of primary care and specialty physicians who are committed to clinical excellence. We focus first and foremost on the health and well-being of the patients we serve.We're also dedicated to training the next generation of physicians. All our members serve on the faculty of the respected University of Massachusetts Medical School.
---
Posted April 20, 2020
Covered
Not Covered