Adult Inpatient Psychiatrist- Noctunist
Poughkeepsie, NY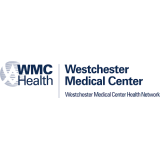 MidHudson Regional Hospital of Westchester Medical Center
WMC Health Network
Key Info
We are seeking an Adult Psychiatrist for the Division of Behavioral Health at MidHudson Regional Hospital located in Poughkeepsie, New York. The successful candidate should have a track record of strong clinical and academic accomplishments.
The Attending Psychiatrist will have the responsibility for clinical care and educational activities on an acute adult inpatient unit, including collaboration with a multidisciplinary treatment team, resident teaching, and the opportunity to participate in our eHealth Initiative. In addition, the applicant must have completed training in General Psychiatry, board-certification in Adult Psychiatry, and possess or be fully eligible for a New York State medical license.
About WMC Health Network
The Westchester Medical Center Health Network (WMCHealth) is a 1,700-bed healthcare system headquartered in Valhalla, New York, with 10 hospitals on eight campuses spanning 6,200 square miles of the Hudson Valley. WMCHealth employs more than 12,000 people and has nearly 3,000 attending physicians. From Level 1, Level 2 and Pediatric Trauma Centers, the region's only acute care children's hospital, an academic medical center, several community hospitals, dozens of specialized institutes and centers, skilled nursing, assisted living facilities, homecare services and one of the largest mental health systems in New York State, today WMCHealth is the pre-eminent provider of integrated healthcare in the Hudson Valley.
---
Posted December 18, 2020
Covered
Not Covered