Full-Time APC Hospitalist Opening near Santa Barbara
Lompoc, CA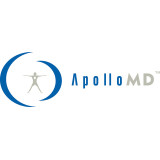 Lompoc Valley Medical Center
ApolloMD
Key Info
Lompoc Valley Medical Center is the founding hospital and center of the Lompoc Health Care District. Our 60 bed community hospital is easily accessible to Surf Beach, beautiful parks, museums, vineyards all in a perfect climate.
Practice Size: 2 Physicians, 4 APCs
Average Daily Census: 14
Average Night Admits: 3
Limited Code Responsibility
Procedures required
4 Bed Open ICU (Tele-intensivists available during the day)
Night Call (Physician)
Hours 7a-4p or 3p-1am (flexible block scheduling options)
Lompoc, located in Santa Barbara County, is a relaxing destination on the California Central Coast, acclaimed for its scenic beauty, abundant outdoor murals, fully restored historic mission, and exceptional wines. With a mild Mediterranean climate year-round, Lompoc is ripe for adventure – golf, biking, hiking, surfing, and even sky diving! Come explore – where Highway 1 meets Route 246.
About ApolloMD
Physician-owned, ApolloMD provides Emergency Medicine, Hospital Medicine, Anesthesia, and Radiology services. Physicians enjoy a rewarding practice setting with flexible scheduling, top income, leadership training, and diverse career paths. Through the Preferred Partnership Program, each full time physician has the opportunity to become an owner with a guaranteed rate of return.
---
Posted June 11, 2020
Covered
Not Covered