Inpatient Psychiatrist - Tewksbury Hospital with Tufts
Near Boston, MA
Job Highlights
Fast Credentialing
Non-Profit Employer
Willing to Pay for Licensing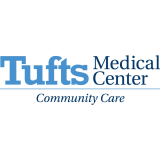 Tewksbury Hospital
Tufts Medical Center
Tufts Medical Center is hiring a Staff Physician at Tewksbury Hospital, Hathorne Units, located 20 miles North of Boston. Tewksbury Hospital provides therapeutic environment to provide patient focused medical and psychiatric care and diagnostic services meet the needs of patients with complex chronic psychological or social needs. Tewksbury Hospital is in the process of becoming the model facility for providing recovery oriented, trauma informed, family focused, person centered and strength based clinical and rehabilitative treatment. Board Certification or Board Eligibility is required.
Create a great start to your career with a position that provides a healthy work life balance and a supportive team environment. The position has no required on call, no weekends, no evenings and no holiday commitments. In this position you will develop your interest in inpatient, consultation liaison, and forensic psychiatry skills to best serve the diverse needs of our patients. Applicants should be familiar with evidence based therapeutic procedures. Night and weekend shifts may be picked up to be generously remunerated above base salary if desired. This position has the support in place for a new residency graduates to be successful.
As a member of the Tufts Medical Center staff, you will also be eligible for faculty appointment, at a rank determined by the Tufts University School of Medicine. Faculty Members are expected to demonstrate excellence in one or more Areas of Distinction that provide a unifying theme for their Academic Activities, achievements and scholarship; to demonstrate effectiveness in Educational Activities; and to participate in Academic Service; along with participation in the education mission which may include clinical teaching as well as didactic instruction for medical students, residents and other learners.
About Tufts Medical Center
At Tufts we strive to be a people focused organization where we encourage and support each physician to pursue their clinical, academic and educational interests. We provide high quality care and foster a work environment that is flexible and in-tune with the desires of a modern workforce that values work/life balance.
Join a clinically renowned system devoted to delivering high quality care at a lower cost to patients. Tufts is the principal teaching hospital for Tufts University School of Medicine. At the forefront of education, research and training for the next generation of physicians, we conduct groundbreaking basic, clinical and health policy research and are in the top 10 percent of independent institutions receiving federal research funding. Our quality initiatives consistently place us in the top 15% of all hospitals in the Vizient system.
---
Posted April 21, 2021