Child & Adolescent Psychiatrist in Bay Area, CA (Full-Time) Psychiatry $500,000+ with Signing Bonus
San Jose, CA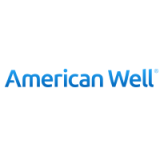 San Jose Behavorial Health
AmWell - Online Care Group
Child & Adolescent Psychiatrist Needed in the Bay Area - Excellent Salary + Signing Bonus. Earn $500,000+ per year!
Amwell is looking for a full-time BC onsite Child & Adolescent Psychiatrist in San Jose, CA. We offer highly competitive compensation, signing bonus, relocation assistance, great benefits, and full malpractice coverage. We also offer 1099 contractor agreements. Earning potential of $500,000+.
Work Schedule: Full-time weekdays. Monday-Friday (no weekends or night call).
Scope of Job: Provide onsite inpatient psychiatric services for adults and adolescents.
Credentialing Requirements:
Active CA medical license and DEA
Board certified in Psychiatry (board eligible if new grad)
***For immediate consideration, please send a copy of your CV to Aymee Sampson - Director of Provider Recruitment at: aymee.sampson@amwell.com
About AmWell - Online Care Group
The Online Care Group with American Well is a visionary medical practice that connects providers with patients through live telehealth visits. Our board-certified providers use American Well's telehealth platform to deliver immediate and efficient care at the highest quality and patient satisfaction. The community of Online Care Group providers lives online, sharing guidelines and discussion, functioning as a medical practice.Working with Online Care Group will allow you to get paid per visit with no administrative hassles, work from home or office using our web or iOS mobile app, work only when you want, and grow professionally.
---
Posted January 5, 2021