General Surgeon Hospital Employed Position
Albany, NY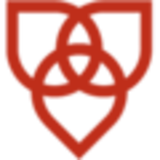 St. Peter's Hospital
St. Peter's Health Partners
St. Peters Health Partners Medical Associates, is seeking an additional General Surgeon for its established practice based at St. Peter's Hospital located in Albany, NY. This is an exciting opportunity to join a group of established general surgeons. Enjoy excellent colleagues, strong system practice support, strong volume, and a physician friendly environment.   
General Surgery is the primary focus of the role and wide variety of cases are available. Our surgical team at St. Peter's Hospital has three board certified surgeons in practice together. This is a well-established surgical practice with a strong referral base. St. Peter's General Surgery is a high-volume surgical practice offering surgical techniques including advanced laparoscopic surgery and robotic surgery. Our board-certified and fellowship-trained surgeons specialize in gallbladder, gastrointestinal, liver, pancreas, and hernia surgery including abdominal wall reconstruction. Our surgeons are attending surgeons for St. Peter's Hospital. The team shares rotational call as a practice and provides emergency room call coverage as well. New and recent graduates are encouraged to apply.
Find out more and apply online at www.sphp.com and www.sphpma.com
This opportunity is not accepting J1 or H1B visa candidates.
About St. Peter's Health Partners
St. Peter's Health Partners Medical Associates, P.C., (SPHPMA) is one of the Capital Region's largest multi-specialty physician groups with more than 350 physicians and advanced practitioners, in more than 80 practice locations. SPHPMA is a full affiliate corporation of St. Peter's Health Partners.
Our providers and staff are dedicated to bringing together the best possible care and experience for our patients. We offer patients improved coordination of care among their primary care providers, specialists, hospital and other health care providers. We work with our patients and their loved ones to provide high-quality, compassionate care and advanced treatment options in a supportive, healing environment.
Headquartered in Albany, NY, our physician group represents more than 20 specialties, including: primary care; internal medicine; pediatrics; cardiology; clinical nutrition; endocrinology; obstetrics and gynecology; hematology, medical oncology and radiation oncology; neurology; neurosurgery; pulmonary and critical care; radiology; urology; bariatric care and surgery; general, hepatobiliary, neurological, orthopedic, spinal, thoracic, and esophageal surgeries; and urgent care.
Our offices and affiliates are located in the counties of Albany, Columbia, Montgomery, Rensselaer, Saratoga, Ulster and Warren.
---
Posted January 18, 2021