Otolaryngologist Opening with Lahey Hospital & Medical Center
Burlington, MA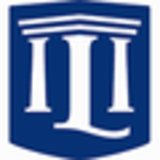 Lahey Hospital & Medical Center, Burlington
Beth Israel Lahey Health
Key Info
The Department of Otolaryngology – Head and Neck Surgery at Lahey Hospital & Medical Center, a member of Beth Israel Lahey Health, is seeking a full-time BC/BE Otolaryngologist. This position will serve both the practice at Lahey Hospital & Medical Center, Burlington and Lahey Medical Center, Peabody.
Opportunity Highlights:
Join an existing practice of six subspecialists.
Subspecialty interest in advanced sleep apnea surgery and training is welcome and will be fostered but not required.
Must be a self-starter, collegial and patient-centered with outstanding clinical and surgical skills.
Actively participate in residency training including clinical teaching and to engage in local and national committee membership and presentations.
The Department comprises sections of Audiology and Speech and Language Pathology and has a long-standing academic and teaching affiliation with Boston University Medical center with three residents on rotation throughout the year.
The Department has been a vital part of the Boston University Otolaryngology Residency Training Program for over 30 years and the Lahey Staff have academic appointments from the Boston University School of Medicine.
Lahey Hospital and Medical Center a 317-bed tertiary care facility, outpatient clinic and Level I trauma center located in Burlington, MA, is a physician-led, multi-disciplinary group practice of more than 500 physicians. We maintain several accredited residency and fellowship programs and are an academic affiliate of Tufts Medical School. Located just north of Boston MA, the area provides excellent school systems, abundant cultural activities in a world-class city and convenient access to the mountains and seacoast throughout New England. Elizabeth Toh, MD, MBA Interim Chairman, Otolaryngology
Please send CV and letters of introduction to:
matthew.hubbell@lahey.org
P- 781-630-3138
About Beth Israel Lahey Health
Beth Israel Lahey Health brings you the comfort of knowing your health is always in the best hands, in a place that's closer to home. Our nationally recognized specialists, superb primary care physicians and award-winning hospitals and services make it easy for you to become and stay healthy.At Lahey Health, we offer services you can count on throughout your life, and with a full spectrum of seamlessly integrated and accessible resources and a smart approach to delivering care, we're with you every step of the way.Lahey Health has more than 1,400 local providers in adult and pediatric primary care and almost every medical specialty. Find your way to better health care today.
---
Posted February 25, 2020
Covered
Not Covered