Vascular Surgery opportunity at the Cincinnati Veterans Affairs Medical Center in Cincinnati, OH
Cincinnati, OH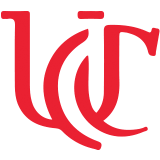 University of Cincinnati Medical Center
Department of Veterans Affairs - Surgery
Key Info
The Surgery Section at the Cincinnati VA Medical Center is seeking a Vascular Surgeon to join our team. Partner with the one of the nation's top VA Medical Centers in a family friendly, affordable, metropolitan city. We are seeking engaged physicians to honor America's Veterans by providing patient centered, evidence-based health care with a focus on quality and safety. Ideal candidate will be board certified/eligible in Vascular Surgery, a team player with a strong track record of clinical excellence and interest in working with residents. We have a newly built multipurpose research building & active clinical research unit.
Assistance with payment of outstanding med school loans may be available (up to $220K)!
We offer:
Very manageable patient workload and call schedule.
Annual performance bonus up to an additional $15K per year
Guaranteed salary increases
One full & unrestricted license from any US State is permissible to work at this facility
CME: $1,000 per year stipend for reimbursement; 5 Days paid absence to attend CME
Malpractice: Liability protection with tail coverage provided
No Employment Contract
26 days paid vacation; 13 days paid sick time per year w/ unlimited carry over; 10 paid holidays
Federal Retirement Plan / Pension
Separate 401K (TSP) with partial agency match
Health, Dental & Vision Insurance
Nationwide Mobility
Interested or know someone that may be interested? Contact: Kenneth.mitchell3@va.gov
About Department of Veterans Affairs - Surgery
More than 6.3 million Veterans and their families turn to us for care every year, and it is our duty to provide them with the best health care available. Our team of 250,000 full-time employees and 90,000 health professional trainees work together on interdisciplinary care teams to deliver critical services to our Nation's Veterans.From Iraqi Freedom service members to those who survived WWII, our Veterans need us. We renewed our focus on increasing access to care by beginning one of our largest hiring initiatives ever.With challenging cases and advanced equipment, VA offers careers for physicians and nurses at all acuity levels, from primary care to subspecialties. Our interdisciplinary careers offer growth opportunities for mental health and rehabilitative service providers. Find out what VA can offer you.
---
Posted August 14, 2020
Covered
Not Covered