Physician - Jefferson Occupational Health Network
Near Philadelphia, PA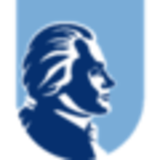 Thomas Jefferson University Hospitals
Thomas Jefferson University & Jefferson Health
Key Info
Jefferson is currently accepting applications for Occupational Health Physicians in New Jersey and Philadelphia PA to join our Jefferson Occupational Health Network.  These full-time day shift positions will provide services for Employees & Students. This position involves workers compensation evaluations, post offer screenings, Medical Review Officer reviews, and other employee health evaluations.
Qualified candidates will possess:
BC/BE in a primary care specialty with Occupational Medicine Experience, or BC/BE in Occupational Medicine
Medical Review Officer Certification
FMSCA Medical Certification
2 years experience in an Occupational Medicine setting or completed an Occupational Medicine residency
Valid PA state license for Philadelphia position and NJ state license for New Jersey location
About Thomas Jefferson University & Jefferson Health
Jefferson Health delivers state of the art healthcare services to patients throughout the Delaware Valley and southern New Jersey. Jefferson (Philadelphia University + Thomas Jefferson University) provides more than 8,400 full and part-time students from nearly 40 states and 40 countries with 21st century professional education. Combined, we have over 30,000 employees.
Jefferson Health, with 14 hospitals (seven are Magnet designated by the ANCC for nursing excellence) and 40+ outpatient and urgent care locations, offers a broad range of primary and complex, highly specialized care that touches the lives of more than four million patients annually. U.S. News & World Report has ranked Thomas Jefferson University Hospital among the nation's best in eight specialties. Jefferson Health also includes the NCI designated Sidney Kimmel Cancer Center; it is one of only 70 such centers in the nation.
Thomas Jefferson University has ten colleges and three schools that offer more than 160 undergraduate and graduate programs. Our University is dedicated to inter-professional and transdisciplinary approaches to learning that offer a vibrant and expandable platform for professional education. Through this unique model, we are preparing our students for current and yet to be imagined careers.
As an employer, Jefferson maintains a commitment to provide equal access to employment. Jefferson values diversity and encourages applications from women, members of minority groups, LGBTQ individuals, disabled individuals, and veterans.
---
Posted September 11, 2020
Covered
Not Covered