UA Chair, Family Community & Preventive Med
Phoenix, AZ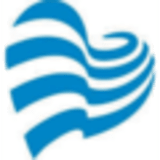 Banner - University Medical Center Phoenix
Banner Health
The Chair will be responsible for all planning, policy, operations, and oversight of academic, research, and clinical programs of the department. The Chair will have financial authority over the state-appropriated budget assigned to the department, extramural research funding received, philanthropic funding, and other financial matters for the Department in accordance with applicable University policies and practices. In strategic consultation with leadership from UAHS, COM-P, Banner University Medical Group (BUMG) and Banner- University Medical Center Phoenix (B-UMCP), the Chair will direct the recruitment and retention of department division chiefs and faculty who will report to the Chair. The Chair will have program oversight and management responsibility for all departmental residency, fellowship, and undergraduate medical educational programs.
This position reports directly to the Dean of the College of Medicine - Phoenix for all academic activities. Consistent with the Academic Affiliation Agreement (AAA) between the University of Arizona and Banner Health, the Chair will have a matrix reporting relationship to the Chief Executive Officer of the Banner University Medical Group (BUMG) and CEO of Banner – University Medical Division Phoenix for all clinical activities conducted at B-UMCP.
Characteristics and competencies:
An open and direct communication style and a collegial presence that encourages consensus building, collaboration, and cooperation.
A politically astute and skilled negotiator with a collaborative approach.
An emotionally intelligent leader who embraces challenges and can effectively manage conflict.
An excellent manager who motivates and empowers others to perform to the highest standards while holding them accountable.
A commitment to enhancing racial, ethnic and gender diversity in the student body, residents, and faculty.
Uncompromising standards of integrity and professionalism.
About Banner Health
You want to help lead change in the health care field – rather than just react to it. You want to spend your time doing what you do best – caring for patients. You belong at Banner Medical Group (BMG) and Banner – University Medicine Group (BUMG).As Banner Health's employed physician group with more than 1,300 physicians and advanced practitioners across more than 65 specialties, BMG, is transforming the delivery of care. This transformation can most clearly be seen in our Patient-Centered Medical Home (PCMH) implementation. Through PCMH, we're organizing care around patients, working in teams and coordinating and tracking care over time. The end result is the highest quality and most efficient delivery of patient care.For physicians working in their own practices, we have two different paths to lead you to a colorful career with Banner Health.We also offer faculty positions at Banner – University Medicine Center in partnership with the University of Arizona.
---
Posted March 30, 2021