Urologist Opportunity in Memphis
Memphis, TN
Job Highlights
Low Patient Volume
Easy Call Schedule
Not for Profit Employer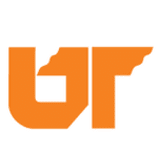 University of Tennessee Health Science Center
Department of Veterans Affairs - Specialty Care
As a VA Urologist your possibility are endless! The Memphis VA Medical Center seeks a B.C./B.E. Urologist to provide the most effective delivery of patient care for our veterans. This opportunity allows you to practice in an out setting; supervising residents from the University of Tennessee performing various produces. The large cases are handled at UT. Practice in a warm, collegial environment with an academic affiliation appointment with the UT medical school. 
Provide a variety of services including pre-operative patient exam, assessment and performs all aspects of Adult Urological Surgery including treatment of lesions, biopsies, urological laser procedures, enucleation, stent insertion, and prostate surgery. Call coverage is only one weekend every fifth month.
Interested: Forward your C.V. to terrance.anderson@va.gov
 Veteran Affairs Physicians practice medicine more and spend less time on business tasks. Enjoy an environment that supports an interdisciplinary care team approach that delivers state-of-the-art medicine using some of the most advanced medical techniques and technologies in the Nation.  No dealing with insurance company's and no overhead. Practice pure medicine.
 Working for the Department of Veteran Affairs offers a comprehensive benefits package that includes, in part:
49 days paid time off annually including
26 days paid vacation
13 days of sick leave; 10 paid holidays
5 Days paid absence to attend approved CME courses (subject to budget availability
Memphis VA Medical Center
 Come To Memphis
 Memphis is a city on the Mississippi River in southwest Tennessee, famous for the influential strains of blues, soul and rock 'n' roll that originated there. Elvis Presley, B.B. King and Johnny Cash recorded albums at the legendary Sun Studio, and Presley's Graceland mansion is a popular attraction. Other music landmarks include the Rock 'n' Soul Museum, Blues Hall of Fame and Stax Museum of American Soul Music.
About Department of Veterans Affairs - Specialty Care
More than 6.3 million Veterans and their families turn to us for care every year, and it is our duty to provide them with the best health care available. Our team of 250,000 full-time employees and 90,000 health professional trainees work together on interdisciplinary care teams to deliver critical services to our Nation's Veterans.From Iraqi Freedom service members to those who survived WWII, our Veterans need us. We renewed our focus on increasing access to care by beginning one of our largest hiring initiatives ever.With challenging cases and advanced equipment, VA offers careers for physicians and nurses at all acuity levels, from primary care to subspecialties. Our interdisciplinary careers offer growth opportunities for mental health and rehabilitative service providers. Find out what VA can offer you.
---
Posted May 25, 2021