Outstanding Opportunity to Join the EM Team at TidalHealth
Delaware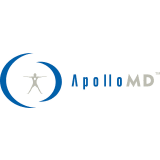 TidalHealth Nanticoke
ApolloMD
Outstanding opportunity to join a strong core team at a great community medicine facility with outstanding compensation.
TidalHealth Nanticoke located in Seaford, DE is an award-winning non-profit community hospital providing comprehensive care for our community. TidalHealth Nanticoke is a Level III Trauma Center accredited by the Joint Commission. Our hospital includes 99 inpatient beds, outpatient diagnostic and therapy services with several locations throughout the county.
37,500 ED volume
Level III Trauma center
16 ED beds and 14 fast track/minor care treatment areas
Firstnet CERNER EMR with Scribe Coverage 8a-4a
Award winning Primary Stroke Center and Interventional Radiology
Hospitalists and Pediatric Hospitalists 24/7
MRI and UltraSound
Subspecialists backup includes: Ob/Gyn, Gen Surgery, Interventional Cardio, Neuro, , ENT, Cardiology, HEM/ONC, General Orthopedics, Rheumatology and Urology
24 hours physician coverage 6a-6p, 6p-6a
36-44 hours PA/NP Coverage 8a-8p,11a-11p,4p-4a M-F 4p-12p
Located along the banks of the Nanticoke River, Seaford, Delaware has been voted in the top 30 small towns in America! Seaford offers small town living in close proximity to all the conveniences of the large cities. 30 miles to the Atlantic Ocean or to the Chesapeake Bay with many ponds and rivers in between making Seaford a water-lovers paradise. Seaford serves as an ideal business and travel hub with big cities such as Philadelphia, Baltimore, Washington DC and Norfolk, VA within a two hour drive or less.
About ApolloMD
Physician-owned, ApolloMD provides Emergency Medicine, Hospital Medicine, Anesthesia, and Radiology services. Physicians enjoy a rewarding practice setting with flexible scheduling, top income, leadership training, and diverse career paths. Through the Preferred Partnership Program, each full time physician has the opportunity to become an owner with a guaranteed rate of return.
---
Posted June 24, 2021