A heartbeat away - looking for an Adult Congenital Cardiologist at Helen DeVos Children's Hospital
Grand Rapids, MI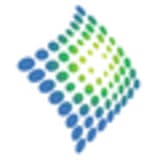 Spectrum Health - Butterworth Hospital
Spectrum Health
Description
The fully accredited, nationally ranked Congenital Heart Center (CHC) at Helen DeVos Children's Hospital (HDVCH) seeks a passionate Board Certified Adult Congenital Heart Disease (ACHD) physician to join its experienced staff. The ACHD program at HDVCH is an integrated part of the CHC and collaborates with adult cardiology. The ideal candidate will demonstrate a collaborative spirit and track record of working successfully across multiple fields of practice. Physician with 5+ years expereince will be considered for a leadership role. Program Highlights:
Recognized as one of the Top 50 Children's Hospitals for Pediatric Cardiology & Heart Surgery by the U.S. News and World Report, 2020-2021
Surgical Program include congenital cardiac surgery, cardiac intervention, congenital EP, CMR and CCT. Between 2016 and 2019 the team has performed 1240 surgeries, 1540 cardiac catheterizations and electrophysiological procedures
Lead interventionalist and lead surgeon have 45+ years of combined experience treating ACHD patients, there are two full time clinical ACHD physicians, and 7 cardiologists who have ACHD board qualifications/board equivalence
Position Highlights:
Collaborative program enhancement and outreach
Integral part of inpatient and outpatient services and provide support for the post-operative care of surgical patients
Work with CHC leadership to plan for improved access for ACHD patients
Dedicated CMR time
Involvement in research and opportunity to develop research interests
Basic Qualification:
MD/DO, Pediatric Cardiologist with training in Adult Congenital Cardiology Licenses - Medical License in State of MI Federal Narcotics License from the State of Michigan Basic Life Support (BLS) Specific to SHMG 90 Days Advanced Cardiac Life Support (ACLS) Specific to SHMG: ACLS required if stress tests performed or as required by specialty. 120 Days Pediatric Advanced Life Support (PALS) Specific to SHMG: (PALS is required by if specialty or stress test performed 120 Days
About Spectrum Health
Spectrum Health is a not-for-profit, award winning, integrated health system based in West Michigan. Our organization includes a medical center, regional community hospitals, a dedicated children's hospital, a multispecialty medical group and a nationally recognized health plan, Priority Health.We invest in our people by supporting a dynamic, high-performing workplace. Our collaborative approach to patient care includes a commitment to provide an exceptional experience for patients and their families. Spectrum Health supports successful career growth, in an innovative environment.
---
Posted July 19, 2021
Covered
Loan Repayment Assistance
Life Health Dental Vision Disability Insurance
Loan Repayment Assistance