Family Medicine Physician High Volume Family Practice in Upstate NY
Troy, NY
Job Highlights
High Income Potential
Easy Call Schedule
Not for Profit Employer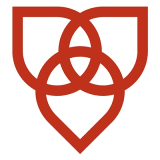 Samaritan Hospital
St. Peter's Health Partners
St. Peters Health Partners Medical Associates, is seeking to recruit a full time Family Medicine Physician for Troy Family Health Center located in Troy, NY. The team at Troy Family Health Center provide a full range of health care services for the entire family, including pediatric medicine for newborns, women's health, and geriatrics. This is an established office serving the community of Troy for over a decade. Join a compassionate team of providers that offer comprehensive quality care to our communities. Ideal candidate will be patient centered, and possess a strong commitment to providing high quality healthcare to the communities we serve. Full-time Physicians work a forty-hour workweek with telephone call rotation 1:10 weeks, Sun-Mon. The practice is open Mon-Fri, no weekend hours.
About St. Peter's Health Partners
St. Peter's Health Partners Medical Associates, P.C., (SPHPMA) is one of the Capital Region's largest multi-specialty physician groups with more than 350 physicians and advanced practitioners, in more than 80 practice locations. SPHPMA is a full affiliate corporation of St. Peter's Health Partners.
Our providers and staff are dedicated to bringing together the best possible care and experience for our patients. We offer patients improved coordination of care among their primary care providers, specialists, hospital and other health care providers. We work with our patients and their loved ones to provide high-quality, compassionate care and advanced treatment options in a supportive, healing environment.
Headquartered in Albany, NY, our physician group represents more than 20 specialties, including: primary care; internal medicine; pediatrics; cardiology; clinical nutrition; endocrinology; obstetrics and gynecology; hematology, medical oncology and radiation oncology; neurology; neurosurgery; pulmonary and critical care; radiology; urology; bariatric care and surgery; general, hepatobiliary, neurological, orthopedic, spinal, thoracic, and esophageal surgeries; and urgent care.
Our offices and affiliates are located in the counties of Albany, Columbia, Montgomery, Rensselaer, Saratoga, Ulster and Warren.
---
Posted May 12, 2021