Non-Invasive Cardiologists -Mass General Brigham Community Physicians
Massachusetts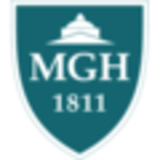 Massachusetts General Hospital
Partners Community Physicians Organization
Mass General Brigham Community Physicians (MGBCP) is seeking Non-Invasive Cardiologists to join our growing network of community providers. Our organization is dedicated to expanding access to high quality primary and specialty care. Opportunities exist across eastern Massachusetts, both north and south of Boston. New and experienced Cardiologists are encouraged to inquire.
As a member of the MGBCP community, you will enjoy:
Fully integrated EPIC medical record
Clear, transparent, and competitive compensation plan
Strong and stable healthcare organization
Collegial and well supported work environment
MGBCP is a member of the Mass General Brigham healthcare system. Mass General Brigham is a non-profit health care system that is committed to patient care, research, teaching, and service to the community locally and globally. Founded in 1994 by Brigham and Women's Hospital and Massachusetts General Hospital, Mass General Brigham includes community and specialty hospitals, a managed care organization, a physician network, community health centers, home care and other health-related entities.
If you are interested in this opportunity, please send your CV and contact information to Kristina Imbriano, Director of Physician Recruitment- MGBCP, at Kimbriano@pcpo.partners.org, or call (781) 504-3631.
---
Posted March 30, 2021