Neuro-Surgeons needed to cover Level II Trauma Center
Sellersville, PA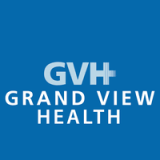 Grand View Health
Grand View Health
Key Info
A wonderful opportunity for physicians who want to establish a new practice and build a trauma center. ... Grand View Health will be a new Level II Trauma Center as of 1/1/2021. We are a growing independent health system, located in Upper Bucks County, near Montgomery County and Lehigh County in NE Pennsylvania.
GVH is seeking 2 BC/BE Neurosurgeons to cover Trauma CALL 365 days per year, 24/7 and ultimately open a new outpatient service line.
The outpatient neuro-surgery practice will work in synergy with Upper Bucks Orthopedic Associates and see patients in the Sellersville outpatient practice, located on Lawn Avenue - down the street from Grand View Hospital.
Upper Bucks Orthopedics is a growing full-service practice, with a new orthopedic surgeon joining the well established group and a new physiatrist along with sports medicine physicians and athletic trainers - all working in a number of outpatient practices including our new state-of-the-art building, opening in Hatfield, PA.
Grand View Health has been serving the patients in our community for well over one hundred years.
Please contact Diane Roberts at droberts@gvh.org.
​
---
Posted April 22, 2020
Covered
Not Covered