Flexible Scheduling Opportunities with Award Winning Lahey Hospital & Medical Center
Burlington, MA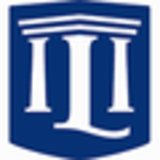 Lahey Hospital & Medical Center, Burlington
Beth Israel Lahey Health
Description
The Department of Anesthesia at Lahey Hospital and Medical Center is actively recruiting CRNA's to join its team. There are immediate full-time openings for qualified applicants, offering flexible scheduling Monday through Friday. There are no weekend or overnight call requirements. 
Department Highlights:
Comprised of approximately 52 physicians, 36 anesthesia residents, 25 Certified Registered Nurse Anesthetists (CRNAs), as well as Nurse Practitioners and Physician Assistants, an Administrative Director, and a complement of technicians and administrative support staff.
Provides anesthesia care for patients at all anesthetizing locations of Lahey Hospital and Medical Center. In addition, the Department provides Interventional Pain Management services.
Performs approximately 25k cases per year.
It serves the hospital and its patients as a unified group of highly skilled professionals providing state-of-the-art anesthesia, pain management, and related services both in the operating room and throughout the institution.
Chosen candidates will receive a very attractive compensation package including base salary and sign-on/retention bonuses. A comprehensive benefits package will be provided as well
Qualifications:
Must have current certification as a CRNA and Recertification for Nurse Anesthetists (NBCRNA) a
Current Massachusetts Advanced Practice Registered Nurse (APRN) licensure
Recent or pending nurse anesthetist graduates must be eligible to apply for the National Certification Exam administered by NBCRNA and obtain their APRN licensure from the BORN in Massachusetts.
ACLS certification
Lahey Hospital and Medical Center is an award-winning, Tufts-affiliated teaching hospital situated in Burlington, MA, approximately 30 minutes from downtown Boston. This highly desirable area offers superb educational opportunities and an abundance of cultural, social, and recreational amenities making it a truly wonderful location in which to practice and live.
​
About Beth Israel Lahey Health
Beth Israel Lahey Health brings you the comfort of knowing your health is always in the best hands, in a place that's closer to home. Our nationally recognized specialists, superb primary care physicians and award-winning hospitals and services make it easy for you to become and stay healthy. At Lahey Health, we offer services you can count on throughout your life, and with a full spectrum of seamlessly integrated and accessible resources and a smart approach to delivering care, we're with you every step of the way. Lahey Health has more than 1,400 local providers in adult and pediatric primary care and almost every medical specialty.
Diversity is a core value at Beth Israel Lahey Health. We are passionate about building and sustaining an inclusive and equitable working and learning environment for our staff. We believe every member on our team enriches our diversity by exposing us to a broad range of ways to understand and engage with the world, identify challenges, and to discover, design and deliver solutions.
---
Posted March 29, 2021
Covered
Life Health Dental Vision Disability Insurance
Not Covered
Loan Repayment Assistance
Loan Repayment Assistance