$45k Sign-on Bonus. Practice autonomously in Albany, Oregon.
Albany, OR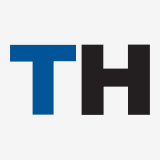 Samaritan Albany General Hospital
TeamHealth
Join TeamHealth and practice independently at Albany General Hospital in Albany, Oregon and Lebanon Community Hospital in Lebanon, Oregon.
Ask about our $45k sign-on bonus!
Cases include general, GI, GYN, OB, ophthalmology, ortho, urology and podiatry. CRNA perform blocks
Practice independently, covering 1st call with anesthesiologist backing you up. Premium pay after 8 hours in a day!
As a TeamHealth employee, you will also be offered the following benefits: -Highly competitive compensation structure -Comprehensive benefits package including 401K plan -Access to TeamHealth's clinician wellness program and referral program -Access to professional development tools, educational resources and CME through the TeamHealth Institute -Paid Professional liability insurance (including tail) -Relocation assistance
ABOUT THE FACILITY Samaritan Albany General Hospital is a 79-bed acute care facility and non-profit health center providing medical services to the greater Albany, Oregon, area. The hospital and other Albany-based clinics offer a wide variety of medical services, including diagnostic imaging, orthopedic and joint replacement, wound care, hyperbaric oxygen therapy, hospice care, pediatrics and many more. Samaritan Albany General Hospital is part of Samaritan Health Services, an award-winning network of hospitals, physician clinics, health plans, health and fitness centers, a hospice house, and a senior care facility.
Samaritan Lebanon Community Hospital is a non-profit, full-service, 25-bed critical access hospital serving the east Linn County communities of Lebanon, Sweet Home, Brownsville and smaller neighboring Oregon communities. The hospital's staff is highly skilled in many fields of health care, from nursing to radiology to diabetes education to rehabilitation and therapy services. Recognized for a commitment to a healing environment, the hospital features a unique healing garden for patients, visitors and staff.
About TeamHealth
At TeamHealth, our purpose is to perfect physicians' ability to practice medicine, every day, in everything we do. Through our more than 20,000 affiliated physicians and advanced practice clinicians, TeamHealth offers outsourced emergency medicine, hospital medicine, critical care, anesthesiology, orthopedic hospitalist, acute care surgery, obstetrics and gynecology hospitalist, ambulatory care, post-acute care and medical call center solutions to approximately 3,300 acute and post-acute facilities and physician groups nationwide. Our philosophy is as simple as our goal is singular: we believe better experiences for physicians lead to better outcomes—for patients, hospital partners and physicians alike. Join our team; we value and empower clinicians. Partner with us; we deliver on our promises. Learn more at www.teamhealth.com.
---
Posted April 14, 2021