Forbes Hospital in Pennsylvania is seeking a Faculty Member for the Family Medicine Residency Program
Monroeville, PA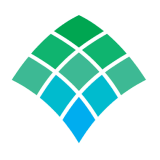 Forbes Hospital
Allegheny Health Network
The Allegheny Health Network (AHN) is recruiting a core faculty member for the Family Medicine Residency Program at Forbes Hospital in Monroeville, Pennsylvania.
Job Duties:
Providing an active role in teaching and clinical practice
Providing an active role in teaching and clinical practice.
Full-spectrum faculty responsibilities
Participate in formal didactic and scholarly activity
Job Qualifications:
A Doctor of Medicine or Doctor of Osteopathy, and be board-certified.
Additional experience in health care education or GME is preferred but not required.
Licensed in the state of Pennsylvania prior to employment
DEA and CPR Certification required prior to employment
AHN Proudly Offers:
Competitive Compensation Package
Health, Dental & Vision Insurance
Retirement Benefits
Paid Malpractice
CME Allowances
Generous PTO Plan
Additional Benefits include, but not limited to: EAP, Employee Discounts, Gym Discounts & Mass Transit Benefits
Nationally recognized for innovative practices and quality care, Allegheny Health Network is one of the largest healthcare systems serving Western, PA – nine diverse hospitals, 247 health care facilities and growing!
Daniel Bobbitt | Physician Recruiter| Daniel.Bobbitt@ahn.org
Pittsburgh is a vibrant and exciting city, offering diverse culture, world-class arts and music, prestigious colleges and universities, proximity to state and local recreational parks, and a nationally recognized culinary scene. Pittsburgh's beautiful landscape, rivers and bridges and affordable cost of living make it an attractive option for both individuals and families.
Email your CV and direct inquiries to:
Daniel Bobbitt | Physician Recruiter | Daniel.Bobbitt@ahn.org
About Allegheny Health Network
Allegheny Health Network has received numerous national, regional and local accolades for superior outcomes, quality care, and positive impacts on the communities we serve. Comprised of 14 hospitals, 5 Health+Wellness Pavilions and more than 250 primary and specialty care practices, the AHN team includes approximately 2,400 physicians, 21,000 employees and 2,000 volunteers. Together, we provide world-class medicine to patients in our communities, across the country and around the world.

Our physicians continually explore and develop new treatments that allow us to bring medical discoveries from the laboratory directly to patients. These breakthroughs help to save lives and give patients access to the latest treatments for disease and medical conditions. Allegheny Health Network is also committed to educating and training the next generation of doctors by serving as the clinical campus for both Temple University School of Medicine and Drexel University College of Medicine.

We have received accolades from numerous organizations, including Thomson Reuters, AARP, Healthgrades, and Consumer Reports. These accolades recognize our dedication to excellence, but they also strengthen our ability to tackle the diseases that confront us today so that we may find a cure for tomorrow.
---
Posted July 9, 2021