Hospitalist in East Orange, NJ
East Orange, NJ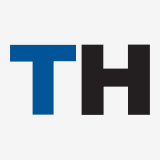 East Orange General Hospital
TeamHealth
TeamHealth is actively interviewing board certified/board eligible internal medicine trained physicians and family medicine trained physicians with hospitalist experience for our Hospitalist practice working full-time day shifts at East Orange General Hospital in East Orange, New Jersey. See an average of 18 patients a day. Intensivists are on staff during the day. There are no procedures, no codes or RRT responsibility.
You'll also have all the benefits of our powerful national network with rigorous risk management to feel confident in your work. We harness a nationwide collection of tools, clinical resources and collective knowledge for our hospitalists who provide the best for their patients.
Our leaders are some of the best in the country! You'll be able to learn and grow alongside the best, with mentors, education and avenues for professional development that feed into your career path at TeamHealth.
We welcome the opportunity to share more information with you and learn about what you seek in a position. Please email or call if you or someone you know may have interest in joining a great group.
Position Highlights:
Day shifts only
Compensation: Strong hourly rate with wRVU based quarterly bonus
Average of 18 patients/day
Intensivist on staff during the day
No procedures
No codes or RRT responsibility
Comprehensive benefits include: fully paid malpractice insurance (with tail), health, dental, vision, short-term & long-term disability insurance, 401K, SERP, and concierge service
Further your career potential by growing into local, regional, and national leadership as part of TeamHealth's 19,000 practicing clinicians across the U.S.
Customized Society of Hospital Medicine (SHM) membership with access to CME, exclusive access to educational resources, professional development opportunities, live events and a dynamic online community of hospitalists who actively shape and improve the practice of hospital medicine
About TeamHealth
At TeamHealth, our purpose is to perfect physicians' ability to practice medicine, every day, in everything we do. Through our more than 20,000 affiliated physicians and advanced practice clinicians, TeamHealth offers outsourced emergency medicine, hospital medicine, critical care, anesthesiology, orthopedic hospitalist, acute care surgery, obstetrics and gynecology hospitalist, ambulatory care, post-acute care and medical call center solutions to approximately 3,300 acute and post-acute facilities and physician groups nationwide. Our philosophy is as simple as our goal is singular: we believe better experiences for physicians lead to better outcomes—for patients, hospital partners and physicians alike. Join our team; we value and empower clinicians. Partner with us; we deliver on our promises. Learn more at www.teamhealth.com.
---
Posted April 23, 2021