Grow Your EM Career with TeamHealth - Student Loan Repayment and Signing Bonus Available
Alexandria, LA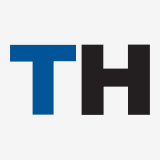 Rapides Regional Medical Center
TeamHealth
This location has it all: Level II trauma center in a recently renovated, 51 bed emergency department with top compensation and loan repayment!
TeamHealth has an excellent opportunity for a full-time Emergency Medicine physician needed to work in a busy Emergency Department at Rapides Regional Medical Center in Alexandria, Louisiana. This 325 bed facility is part of the HCA family and has great leadership and C level support. The facility's emergency department has 85,000 annual coverage, is a level II facility, hosts 51 beds, fast track, APC coverage daily, 20% admission rate and Meditech EMR.
Position Highlights:
Exceptional compensation package
Student loan repayment!
1099 status
Sign-on bonus and relocation
Paid malpractice insurance and tail coverage
About TeamHealth
At TeamHealth, our purpose is to perfect physicians' ability to practice medicine, every day, in everything we do. Through our more than 20,000 affiliated physicians and advanced practice clinicians, TeamHealth offers outsourced emergency medicine, hospital medicine, critical care, anesthesiology, orthopedic hospitalist, acute care surgery, obstetrics and gynecology hospitalist, ambulatory care, post-acute care and medical call center solutions to approximately 3,300 acute and post-acute facilities and physician groups nationwide. Our philosophy is as simple as our goal is singular: we believe better experiences for physicians lead to better outcomes—for patients, hospital partners and physicians alike. Join our team; we value and empower clinicians. Partner with us; we deliver on our promises. Learn more at www.teamhealth.com.
---
Posted January 11, 2021