Non-invasive Cardiologist-Penn State Health
Reading, PA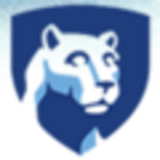 Penn State Health St. Joseph
Penn State Health
Key Info
Penn State Health Medical Group-Cardiology is currently recruiting for a full-time non-invasive cardiologist to join our established community group in Reading, PA. The cardiologist will work in collaboration with a team of thirteen cardiologists and five advanced practice providers to offer care to patients across the continuum. The ideal candidate will have cardiac PET, cardiac CTA, and MRI experience.
Penn State Health Medical Group-Cardiology is a family of Physicians and staff who are committed to bringing the most comprehensive, up-to-date cardiac and vascular care to all of Berks County in the most compassionate and caring fashion.
Our facility is a full-service outpatient cardiovascular center that provides: • Cardiovascular Consultation • Diagnostic Testing • Disease Management Programs • Administrative and Billing • National accreditation as a Nuclear Cardiology Laboratory, a Vascular Laboratory, and an Echocardiography Laboratory
JOB REQUIREMENTS: • Medical degree - M.D., D.O. or foreign equivalent • Completion of an accredited Internal Medicine Residency Program and Cardiology Fellowship • Eligible for licensure for the practice of medicine in the State of Pennsylvania • Board certification/eligibility in Internal Medicine and Cardiology
The Reading and surrounding areas offer an attractive, relaxed style of living with easy access to major Northeast cities.
Penn State Health is fundamentally committed to the diversity of our faculty and staff. We believe diversity is unapologetically expressing itself through every person's perspectives and lived experiences. We are an equal opportunity and affirmative action employer. All qualified applicants will receive consideration for employment without regard to age, color, disability, gender identity or expression, marital status, national or ethnic origin, political affiliation, race, religion, sex (including pregnancy), sexual orientation, veteran status, and family medical or genetic information.
About Penn State Health
Located in Central Pennsylvania, the Penn State Health system offers inviting and safe communities to live, work, play, and learn. The surrounding neighborhoods boast a reasonable cost of living whether you prefer a more suburban setting or thriving city rich in theater, arts, and culture. The area is rich in history and offers all the beautiful inspiration of the four seasons. You'll discover numerous opportunities for day trips, local adventures, outdoor and indoor activities. We're conveniently located within a short distance to major cities such as Philadelphia, Pittsburgh, NYC, Baltimore, and Washington DC. Nearby airports and Amtrak stations along with close proximity to major interstates make living in Central Pennsylvania convenient and fulfilling from both professional and personal perspectives.
---
Posted October 2, 2020
Covered
Not Covered