OB Hospitalist -Morristown Medical Center
Morristown, NJ
Job Highlights
High Income Potential
Licensing Support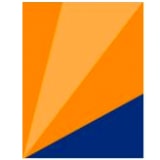 Morristown Medical Center
Atlantic Health System
The OB Hospitalist team are seeking to hire an OB Hospitalists at Morristown Medical Center and Newton Medical Center . The OB Hospitalists will be responsible for management of maternity patients only. The role will maintain a collaborative relationship with voluntary medical staff members, AMG physicians, nursing and residents.
The Full time OB Hospitalists will cover 12-14 shifts a month - Excellent work life balance with Full time benefits.
Morristown Medical Center has the highest safety standards and a well established OBGYN residency program. The role will have teaching responsibilities and the opportunity to mentor residents.
Competitive compensation, Flexible schedule and the ability to work in NJ's Best Hospital system !
Atlantic Health System, headquartered in Morristown, New Jersey is a leading non – profit healthcare delivery system in New Jersey. The New Jersey network includes: Morristown Medical Center in Morristown, Overlook Medical Center in Summit, Newton Medical Center in Newton, Chilton Medical center in Pompton Plains, Hackettstown Medical Center in Hackettstown, Goryeb Children's Hospital in Morristown and Atlantic Rehabilitation and Atlantic Home Care and Hospice.
​
---
Posted July 19, 2021